Community BI is a Business Intelligence Reporting system.
Community BI is offered as a data visualisation tool integrated with Community Data Solutions CRM.
For our customers there are different versions of Community BI available. What you have as a user is dependant on what your organization has selected to use.
Community BI – Dedicated
Community BI – Light
In your Community Data Solutions CRM Database by default Community BI – Light is available to all customers.
Instructions
Community BI – Dedicated
If you are using the Community BI dedicated version, go to the Community BI Knowledge Base https://communityds.com.au/communitybi

Community BI – Light
Step 1. Log into your CRM database (refer to Logging On for further information).

Step 2. At the top left of your screen Click on Dashboard then click on Community BI Reports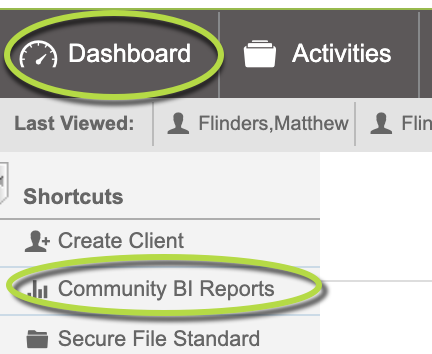 The Community BI Report page is displayed, listing any reports that you have permission to view.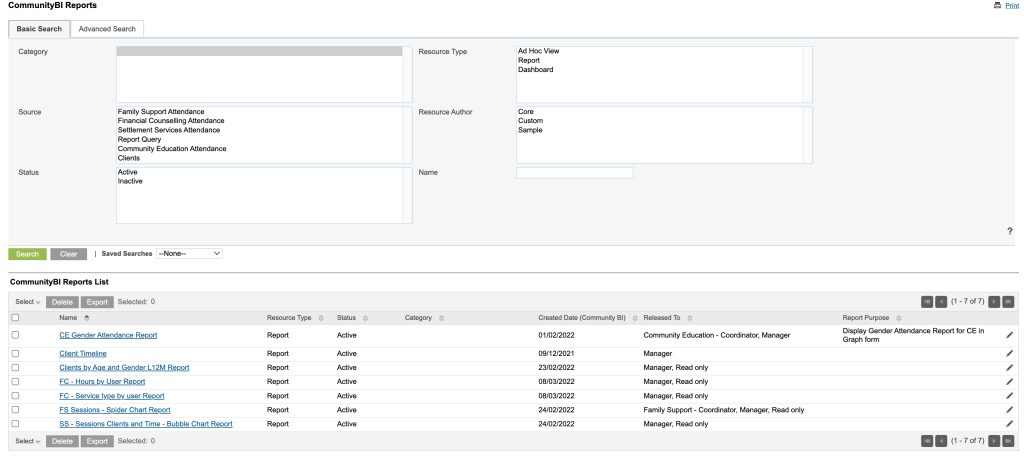 Step 3. Click on the name of the report that you want to Export

The report or dashboard will appear.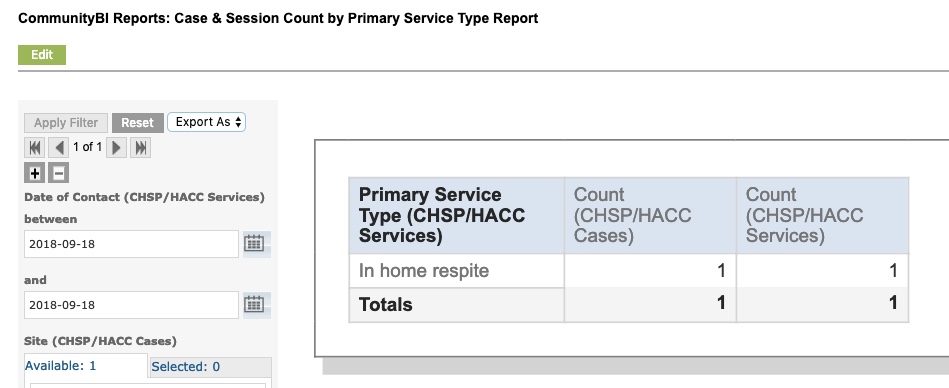 Step 4. Click Export As on the left hand side of the report.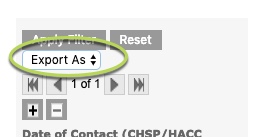 Step 5. Select the required format (PDF is recommended)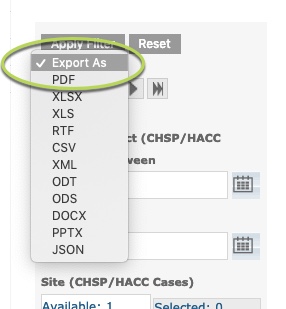 The report will be automatically downloaded to your computer.
You can then view, print, or email the report as required.
Further Information
For more information relating to Community BI, refer to the following: