Tenancy session activities are raised against a Tenancy Casefile until the case is closed.
Tenancy Management functionality tracks all Tenancy Counselling services provided to and associated with, clients.
Instructions
Step 1. Log into your CRM database (refer to Logging On for further information).
Step 2. Find the record for the required Client.
If the client does not exist in your database, add a client record.
Step 3. Scroll to the Tenancy Casefile section of the Client record.

Step 4. Select the required casefile from the list.
If the casefile does not exist, create a tenancy casefile.
Step 5. Scroll to the Tenancy Session subpanel.

Step 6. Click Create to create a new session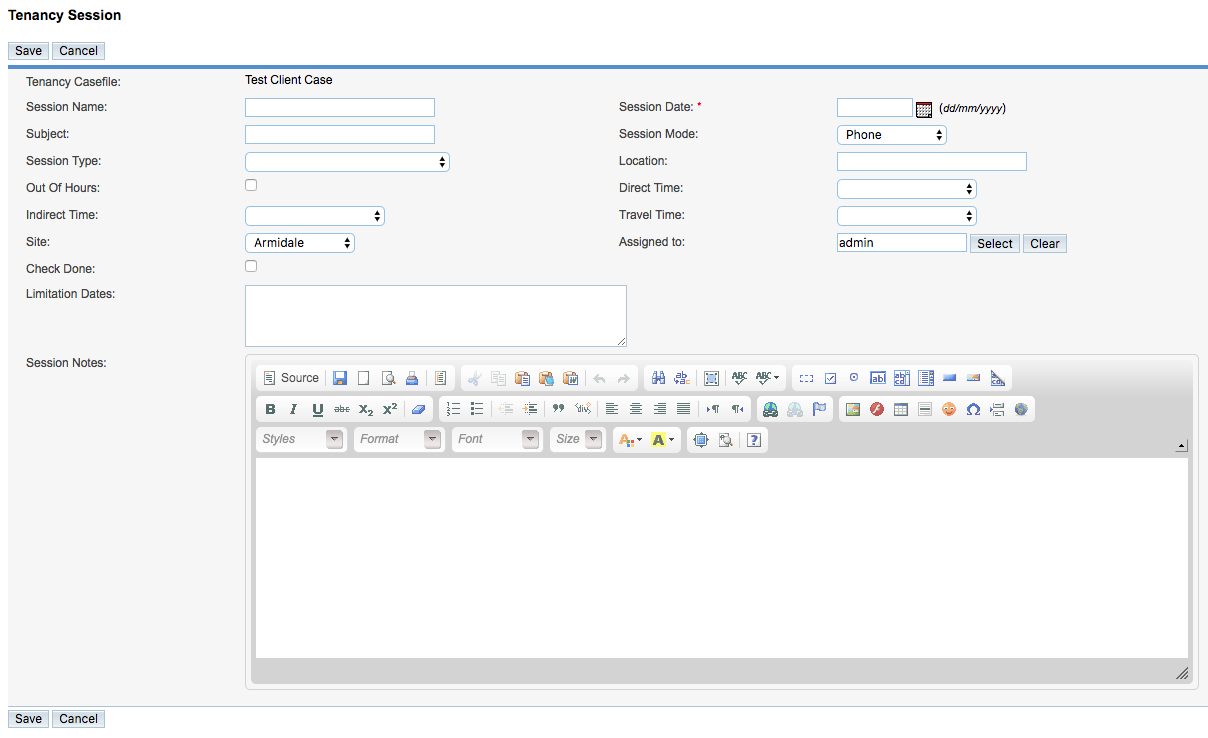 Enter the required information:
Session Name

Enter a name for the session
If no name is entered, the name defaults to "Tenancy Session – <date>"

Session Date

Select a date from the calendar, or enter a date in the format dd/mm/yyyy

Subject

Enter a subject for the session

Session Mode

Select the mode from the drop-down list

Session Type

Select a session type from the drop-down list

Location

Enter a location for the session

Out of Hours

Click the checkbox if the session took place out of business hours

Direct Time

Enter the time taken for the session

Indirect Time

Enter any time taken outside of the session, to prepare

Travel Time

Enter any travel time for the session

Site

Select the appropriate site, this will default to your regular site

Assigned to

Select the assignee, this will default to the user creating the record

Check Done

Click the checkbox if any necessary conflict checks have been completed

Limitation Dates

Record any limitation dates on conflict checks

Session Notes

Enter the details of the session, including actions and outcomes.
Tip: cutting and pasting into the session notes area from
another system can cause issues due to formatting information
contained within the text.
Always copy any text into a text editor (notepad etc) to
clear any formatting before pasting into Session notes.
Step 7. When all information is entered, click Save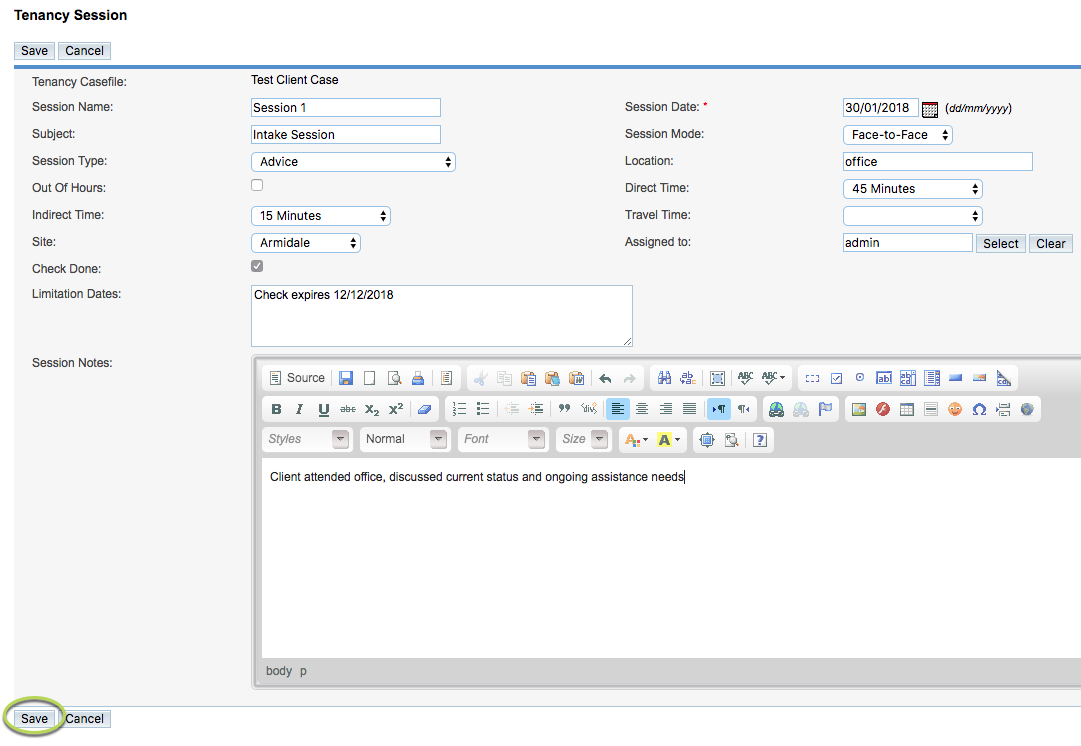 The new session is added to the session list for the casefile

To view the list without the case notes, click the [-] next to the session name

Next Steps
Further Information
For further information, refer to the following articles: