Incident Management is a process designed to identify and analyse incidents that have occurred and determine how to prevent a repeat of the situation.
Incidents can be recorded in the database to link them to affected clients and track the resolution of the situation.
Incident followup records allow the tracking of actions in response to the recorded incident.
Instructions
Step 1. Log into your CRM database (refer to Logging On for further information).
Step 2. Select Incident (List) from the Top Menu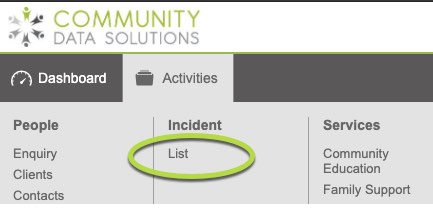 The Incidents page is displayed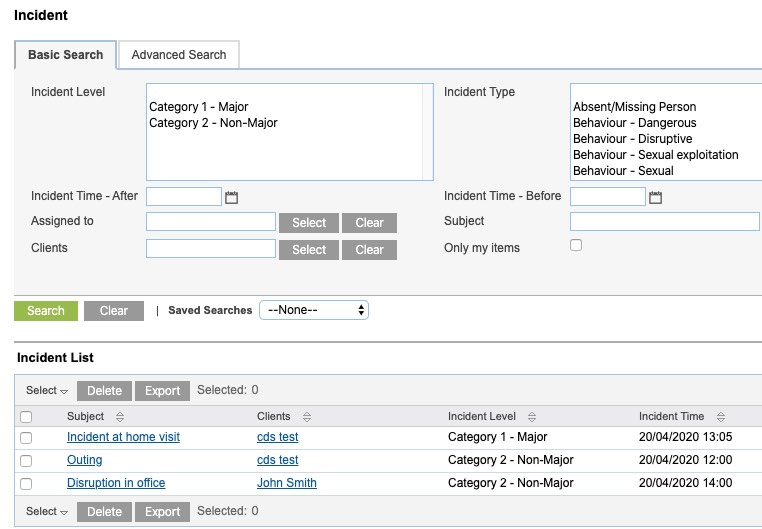 Step 3. Search for the required incident (refer to Search for an Incident for further instructions)
Step 4. Click on the name of the incident.
The Incident record is displayed.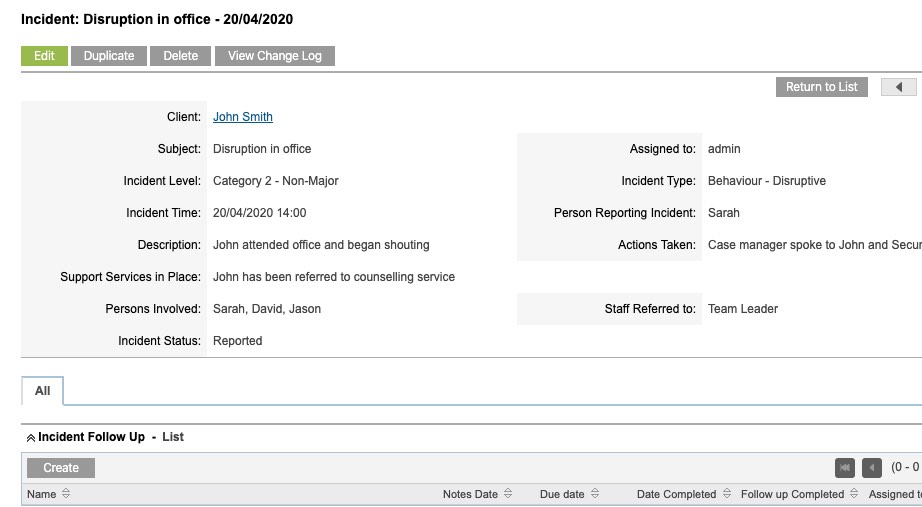 Step 5. Scroll to the Incident Followup sub-panel.
Step 6. Click Create

The Incident Followup create view is displayed

Step 7. Enter the required information
Name

Enter a short title for the follow up to be completed

Notes Date

Defaults to the current date, can be updated if required

Due date

Enter the date the follow up action is required to be completed by

Follow up Completed

Check this box if the follow up has been completed

Date Completed

If the follow up has been completed, enter the completed date

Assigned to

Defaults to the current user, if the follow up should be completed by another system user, you can assign them here

Description

Enter a detailed description of the follow up task.

Step 8. Click Save.
The follow up record is saved successfully.
Further Information