Incident Management is a process designed to identify and analyse incidents that have occurred and determine how to prevent a repeat of the situation.
Incidents can be recorded in the database to link them to affected clients and track the resolution of the situation.
Instructions
Step 1. Log into your CRM database (refer to Logging On for further information).
Step 2. Select Incident (List) from the Top Menu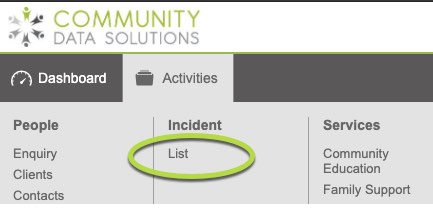 The Incident page is displayed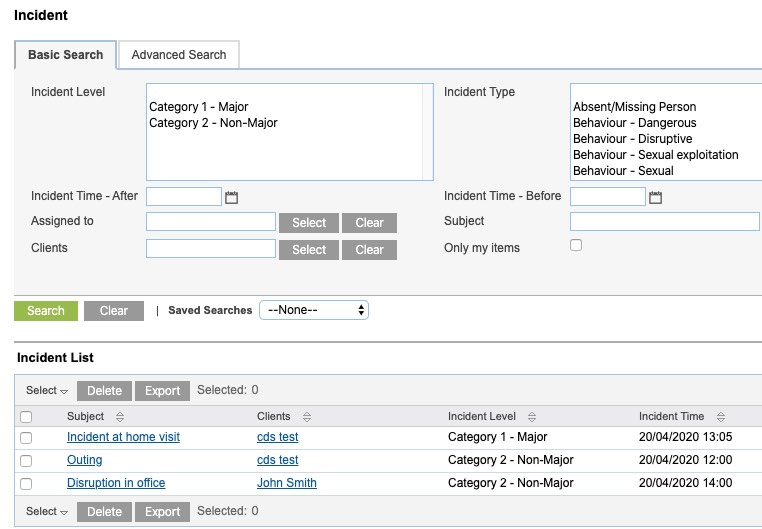 Step 3. Click Create Incident from the Shortcuts pane on the left hand side.

The create Incident page is displayed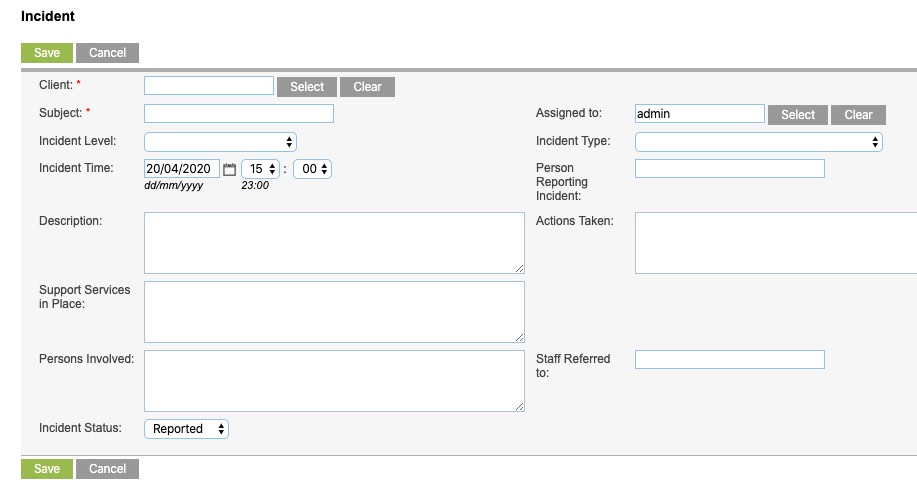 Tip: You can also create an incident from the client record. Simply select the correct client, then click create on the Incident Sub-panel in the client record.
Step 4. Enter the required Incident information
Client

Select the Client this incident relates to. If creating the incident from within the client record, this will be populated automatically.
Subject

Enter a brief title for the incident.

Assigned To

This defaults to the current user, you may choose to assign it to another system user.

Incident Level

Select the Level (severity) of the incident from the dropdown list.

Incident Type

Select the type of incident from the dropdown list.

Incident Time

Select the time the incident occurred (started)

Person Reporting Incident

Enter the name of the person who initially reported the incident

Description

Enter the details of the incident

Actions Taken

Record any actions taken in response to the incident

Support Services in Place

Record any support services that have been put into place for the affected client or staff members.

Persons Involved

Record all people involved in the incident, including staff, clients, members of the public

Staff Referred to

Enter any staff members this incident was referred to

Incident Status

Select the current status of the incident from the dropdown list. This defaults to Reported.
Step 5. Click Save.
The Incident is saved successfully.

Further Information