If you enable Multi-Factor Authentication, the login process will be slightly different. You will still need to enter your username and password as normal, but you will also need to enter a code provided by an authentication app.
Instructions
Step 1. In your supported browser, enter your database URL.
Step 2. Enter your Community Data Solutions-provided username and password.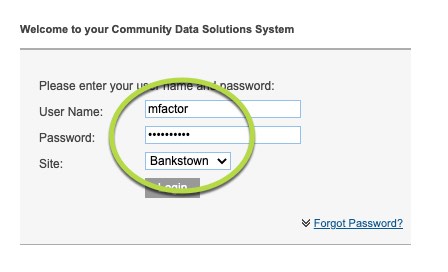 Step 3. Select your site from the drop-down box, making sure it corresponds to the location you are working at on the day.
This action will ensure that all site-related questions within the CRM will correspond with your initial log-in site.
Step 4. Open your authentication app on your device.
Select the account you have previously set up for your CDS database.
Refer to Enable Multi-Factor Authentication for information on setting up your account.
Step 5. Click Login on your database
Step 6. Enter the appropriate Verification Code from your app into the database field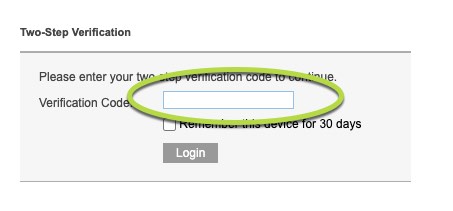 Step 7. Click Login
You are logged into the database.
Note - if you click the Remember this device for 30 days, you will not need to enter your Verification code in the selected browser, on that particular computer or device for the next 30 days.
Further Information