Smaller, floating windows shown on the main screen are called Dashlets.
Additional dashlets can be added as required.
Instructions
Step 1. Log into your CRM database (refer to Logging On for further information).
Your homepage is displayed with your current dashlets.
Tip:
Already logged in, click on Dashboard at the top left of your screen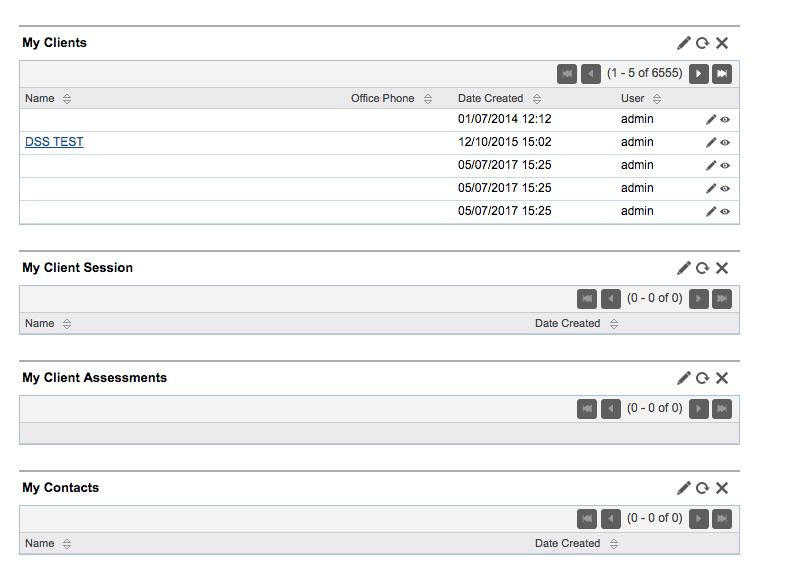 Step 2. To add another dashlet
Click on Add Sugar Dashlets
Tip:
Look to the top right of your screen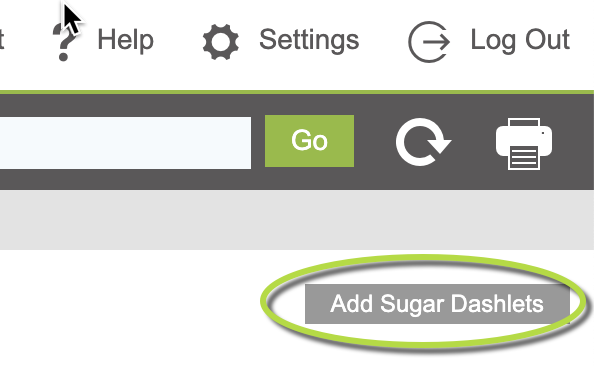 Step 3. The "Add Sugar Dashlets" popup box will appear
Click on the Modules Tab
Then
Click on a module on the list -> This will add that dashlet to your Dashboard
Tip:
You need to click on the Module to add it, drag and drop won't work.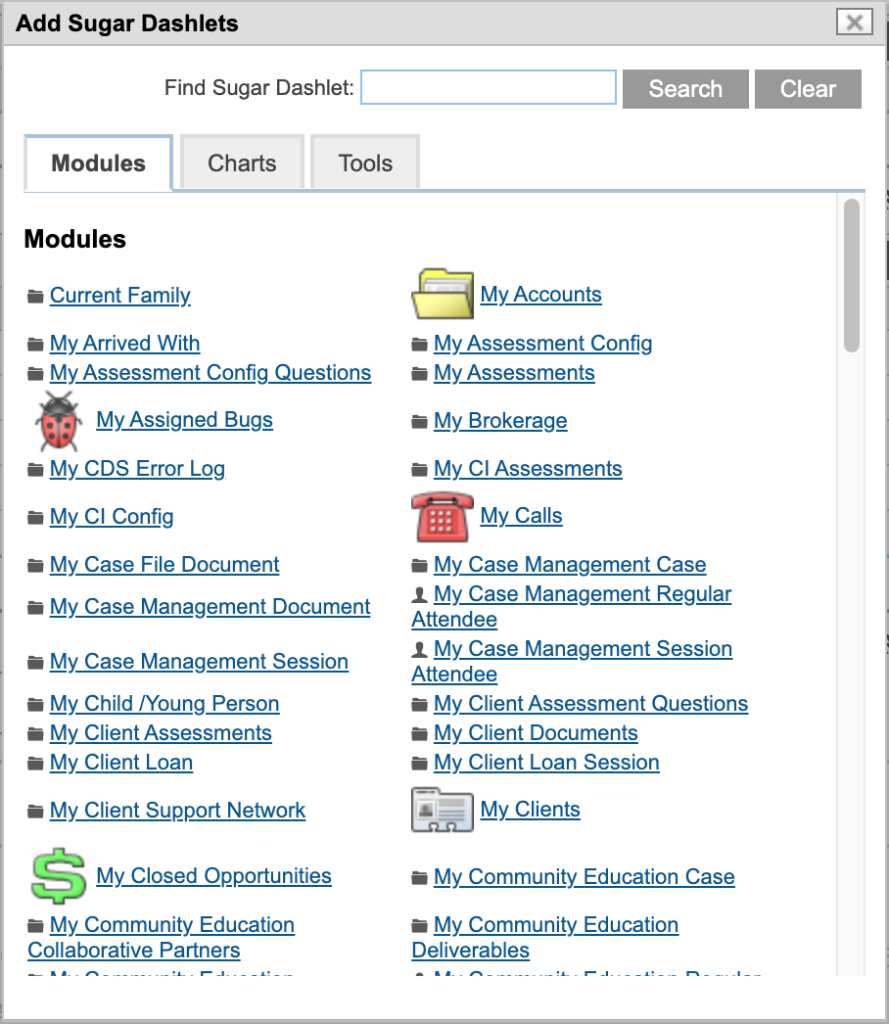 Step 4. Close the "Add Sugar Dashlets" popup box
You will see the selected Dashlet is added on your Homepage.
Tip:
Not able to see the X (close) button at the top of the popup box, 
don't panic, click on the Dashboard button top left of your screen next to the Activities Menu.
This will close the popup box

Further Information
For further information on Dashlets, refer to the following articles: