Upon logging into the system, the home screen will be visible.
The details presented may vary somewhat to that shown below, but the general layout will remain the same.
The grey navigation panel across the top of the screen is known as the Dashboard.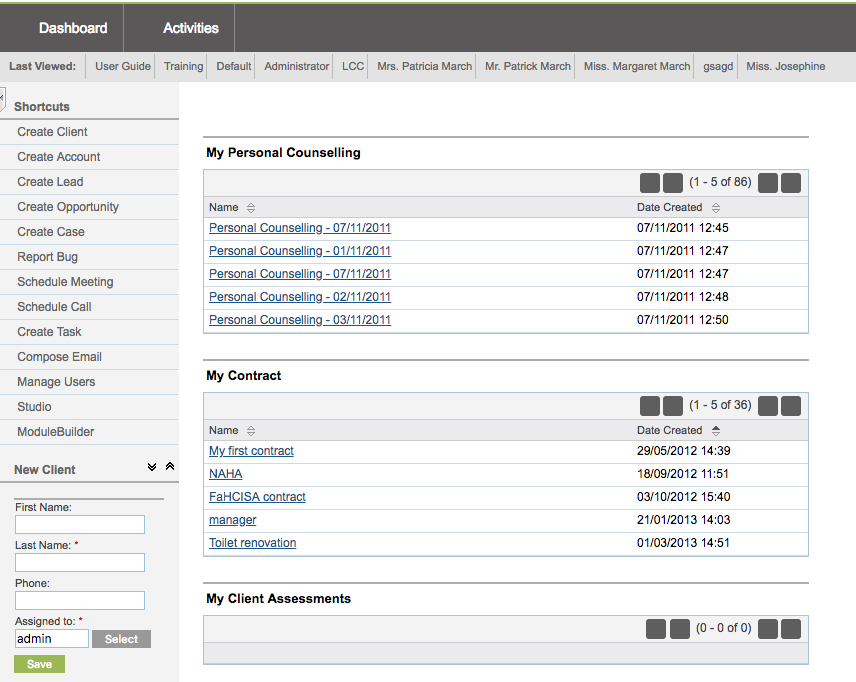 Shortcuts for common tasks are shown vertically on the left, under the Shortcuts menu.
To return to the Dashboard view at any point, select Dashboard on the left-hand side of the Dashboard, in the top left corner of the screen.
Tip:
The items that appear in your Shortcuts menu will differ depending on your database configuration and user permissions.

Further Information
For more information refer to the following articles: