Once a Carer Household has been through the assessment process and is approved, the Status is set to Active and the Carer Household is now available to have Placements created against it.
Before a Placement can be made against the Carer Household it is necessary for a Child record with a Foster / Respite Child Referral to be in place.
Instructions
Step 1. Log into your CRM database (refer to Logging On for further information).
Step 2.  Select Carer Household from the top menu
Step 3. Select the required Household record from the returned list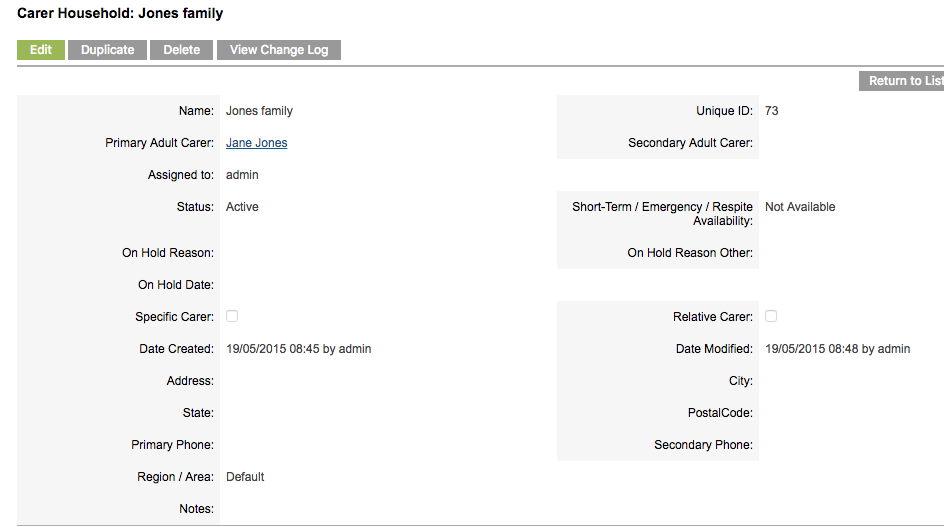 Step 4. Scroll to the Placement subpanel

Step 5. Click the Create button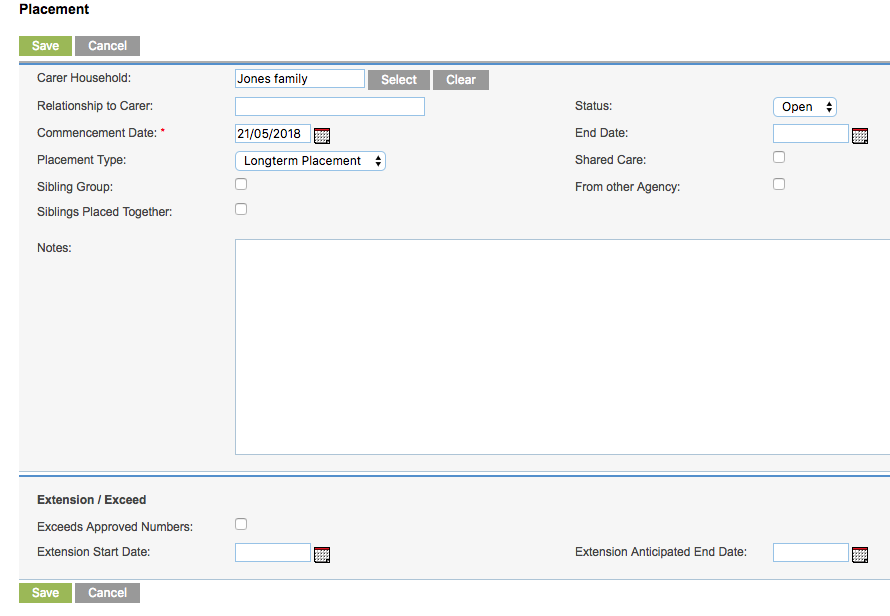 Step 6. Complete the required fields.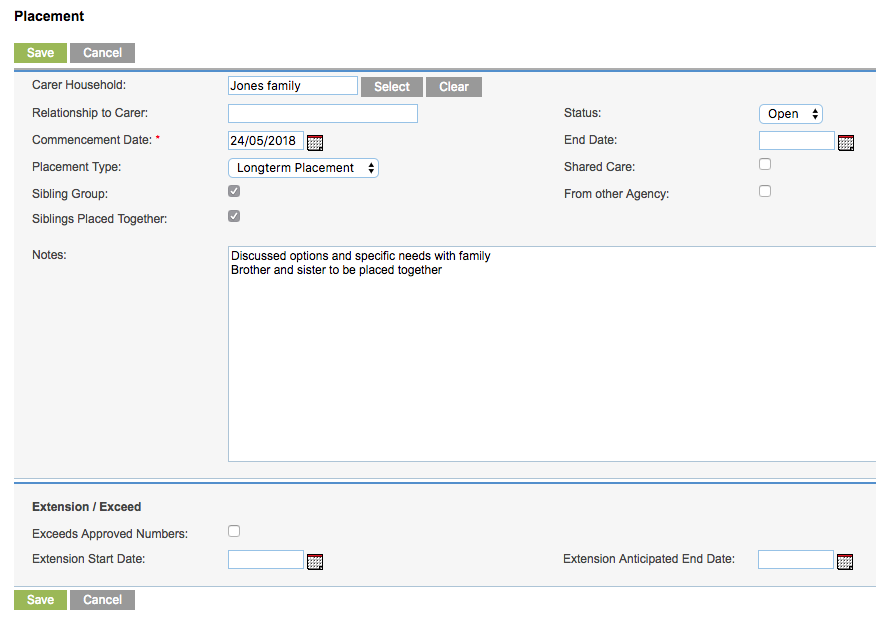 Step 7. Click Save
An additional Sub Panel called Foster / Respite Child Referrals is displayed.

Step 8. Click Select
Search/select on the appropriate Child Referral(s).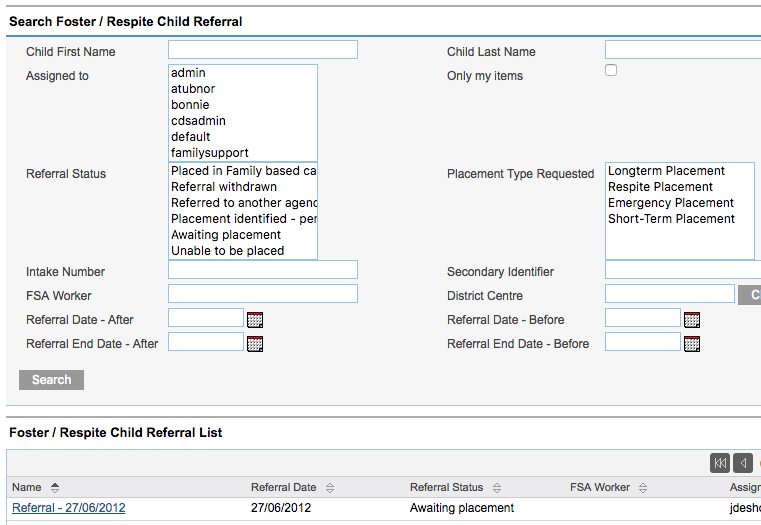 The selected referrals are added to the household record

Further Information
For further information, please refer to the following articles: