A number of modules allow you to attach files to a record.
Dependent on your database configuration this may include History or Documents for a Client,  NDIS Documents for a Support Plan, or Documents for a Community Education Program.
Instructions
Step 1. Log into your CRM database (refer to Logging On for further information).
Step 2. To download a file first, select the record the file is attached to. (e.g. Case)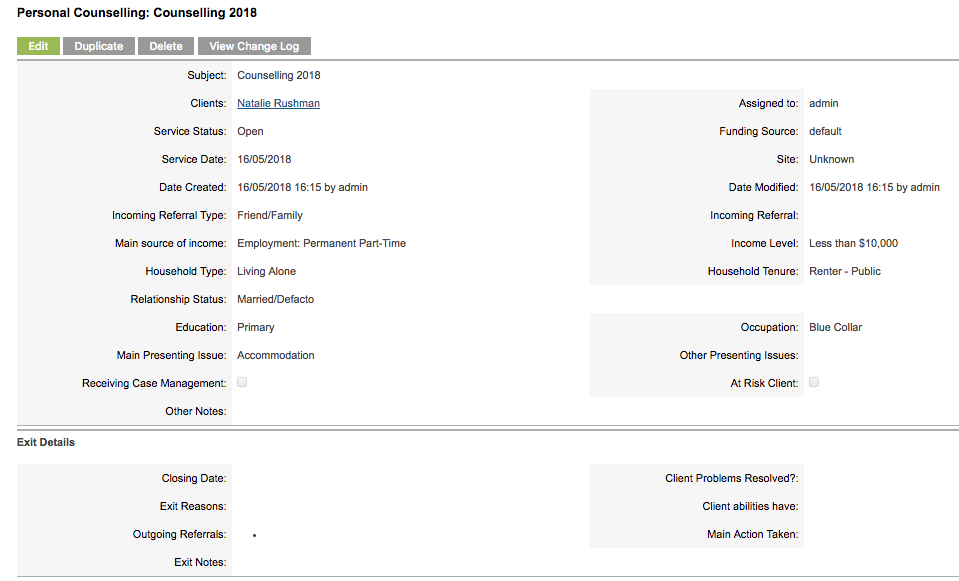 Step 3. Scroll to the documents sub-panel

Step 4. Click the required document name
The document record is displayed

Step 5. Click the File Name link to download the file
The file will be downloaded to your computer
Further information
For further information, refer to the following articles: