When reporting to the DEX portal, errors may be reported.
In some cases, to resolve the error, you will need to find a particular Session, using the Session ID.
Instructions
Step 1. Log into your CRM database (refer to Logging On for further information).
Step 2.  Select your Case Session module from the top menu.
(This may be Case Session, Settlement Session, Community Education Session etc.)
The list page is displayed with search criteria and case list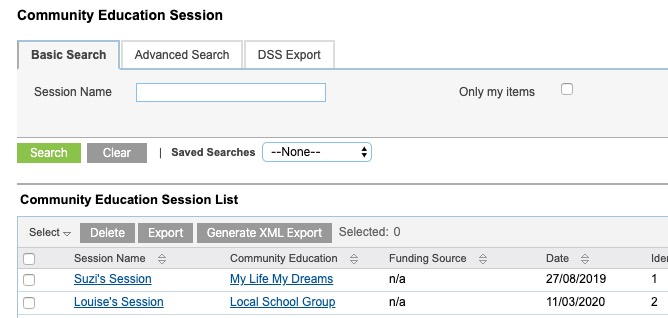 Step 3. Click Clear to remove any previous search criteria
Step 4. Select the DSS Export tab

Step 5. Look for the Session ID field.
If the Session ID is not present, or you cannot view the tab, please contact CDS Support.
Step 6. Enter the required Session ID into the Session ID field.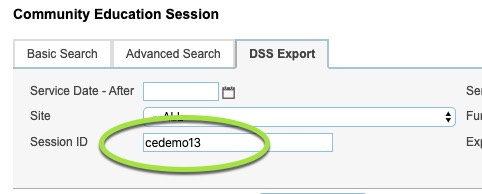 Step 7. Select the required Funding Source

Step 8. Click Search
The Session record is returned in the case list.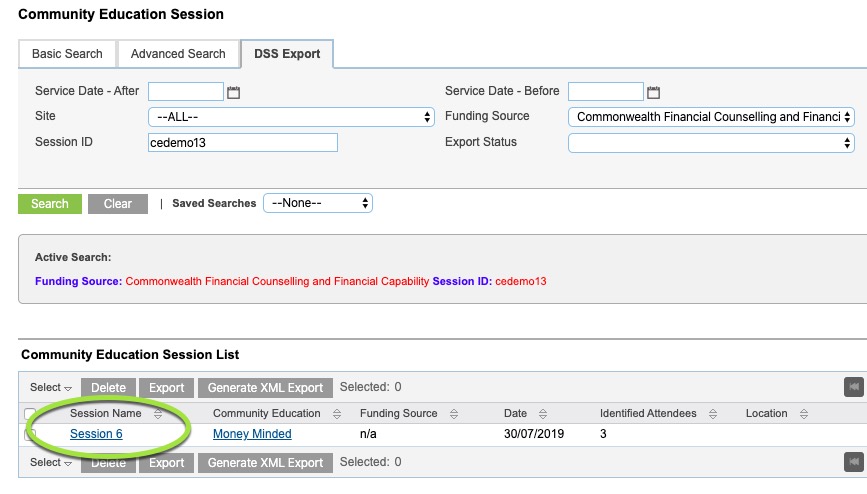 Step 9. Click on the Session name and fix any data errors reported.
Please refer to the following articles to resolve common errors.
You can also copy the error message into the Knowledge Base search field.
If you are unable to find the error message in the Knowledge Base or resolve the issue, please contact CDS Support for further assistance.