The Emergency Relief record contains information relating to an Emergency Relief interaction with a particular client. This record contains general information relating to the session the client attends and the client's current circumstances. Details of the assistance provided are captured in the assistance records.
Both paid and voluntary staff are able to track all emergency relief provided to clients. Staff are able to record a wide range of emergency assistance types, can manage a wide range of additional data, and record the frequency of individual client services.
Instructions
Step 1. Log into your CRM database (refer to Logging On for further information).
Step 2. Search for the required Client.
If the client you need does not exist in your database, create a new client.
Step 3. Open the Client record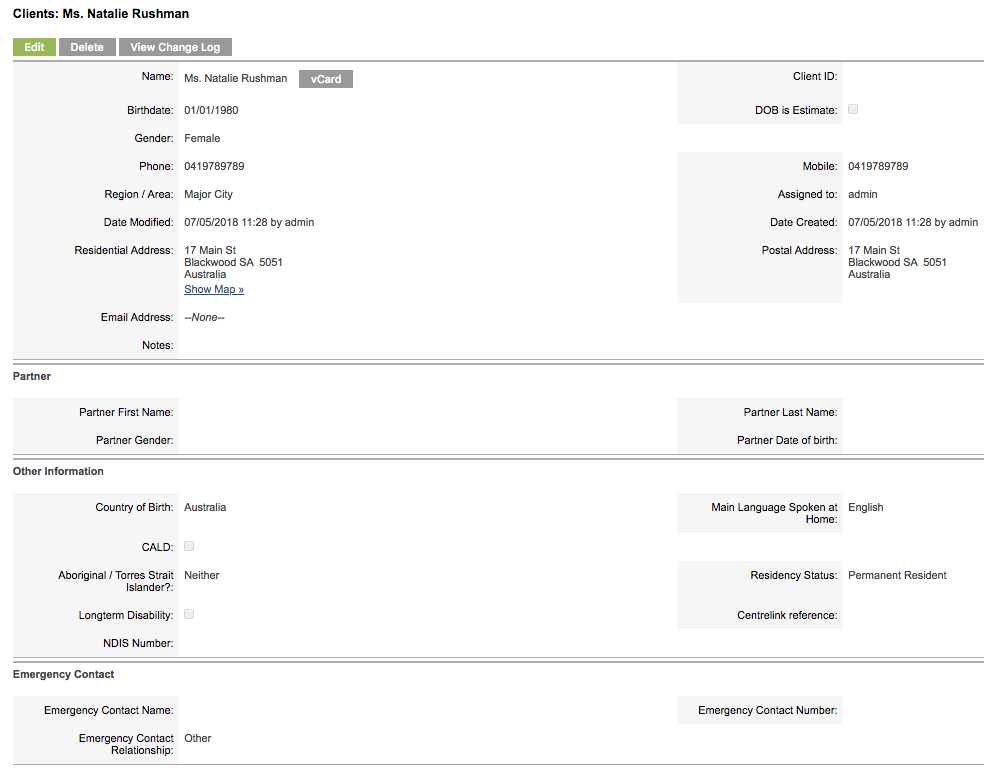 Step 4. Scroll to the Emergency Relief sub-panel

Step 5. Review any previous Emergency Relief records, and view the Emergency Relief Client Summary to view all previous relief provided.
Step 6. If the client is eligible for Assistance, click Create
The Emergency Relief page is displayed
Step 7. Enter the required information
Client:

If you found the client first, the client name will automatically appear
If you created the Emergency Relief record from another page, you may need to select a client.

Assigned to:

This field defaults to the current user. if you wish to change the assignee, click select.

Service Date:

This field defaults to the current date, you can overwrite the date if recording a past session

Incoming Referral:

if required, select the incoming referral contact

Site:

This field will default to the current user's site, but other sites can be selected

Housing Tenure:

Select the client's current housing situation

Main source of income:

Select the client's current main source of income

Centrelink Recipient?:

Select whether the client is a centrelink recipient

Centrelink Payment?:

Select the sort of Centrelink payment the client receives, or select none

Service a centrelink non-payment period?:

Select whether the client has been affected by Centrelink stopping their payments

Reasons for seeking assistance:

Select the reason(s) the client is seeking assistance

Referred because couldn/t assist?

If the requested assistance could not be provided, click the check box

Assistance Provided Notes:

Enter any notes related to the assistance provided.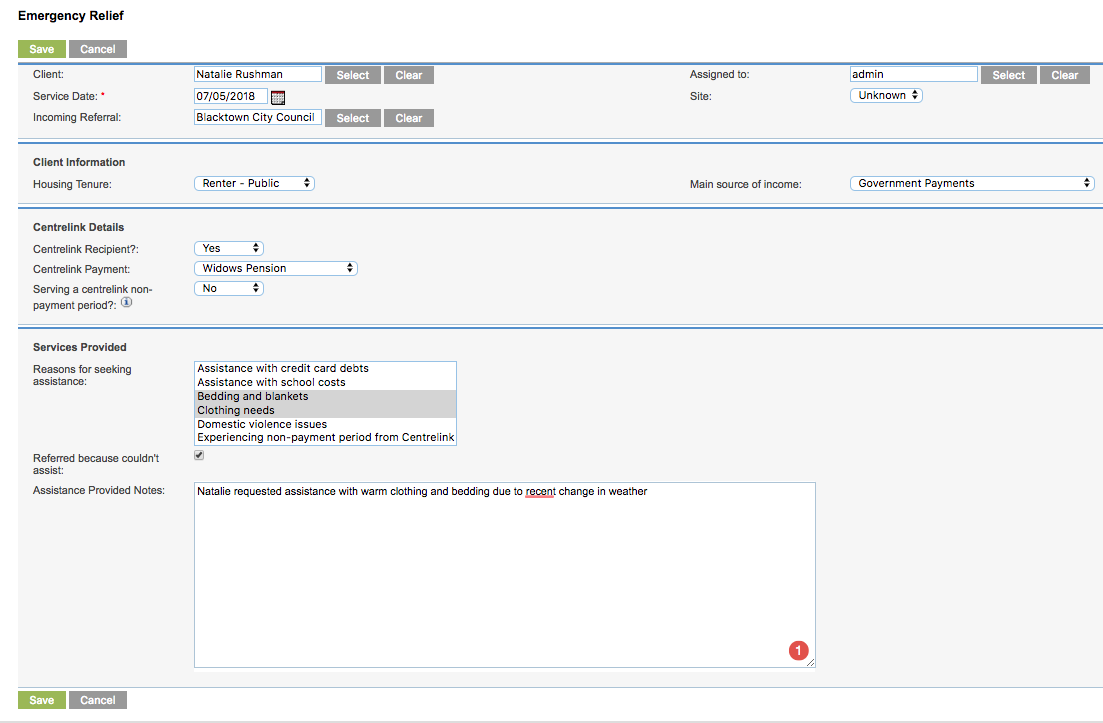 Step 8. Click Save
The Emergency Relief record is created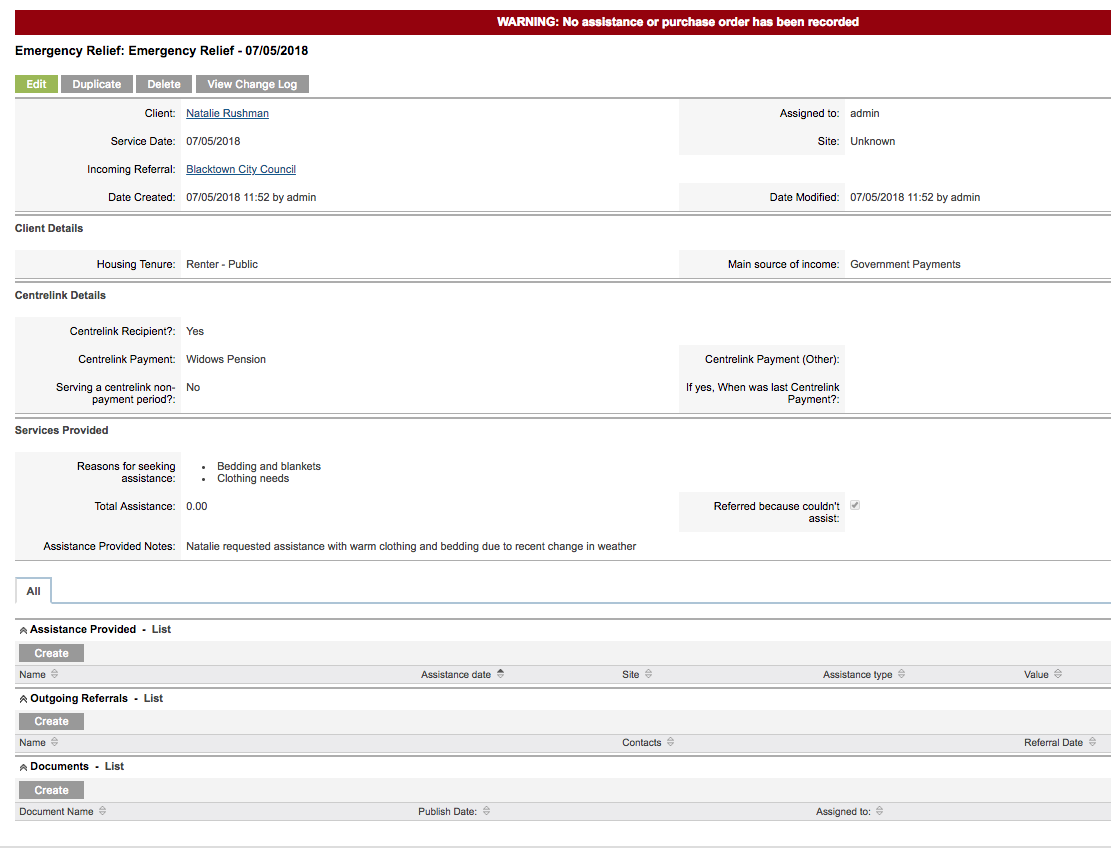 Next Steps
Further Information
For further information, refer to the following articles: