BI Report Permissions
Community BI is a reporting tool which allows you to interrogate your data to create ad hoc views, reports and dashboards.
By default, only users with the manager role are likely to have access to the reports.
Any user with a manager role has access to update these permissions to allow other users to view the reports.
Instructions
Step 1. Log into your CRM database (refer to Logging On for further information).
Step 2. Select the CommunityBI Reports link from the Top Menu
The Community BI Report page is displayed, listing any reports/dashboards that you have permission to view.
The Released To column shows which roles are able to view the report.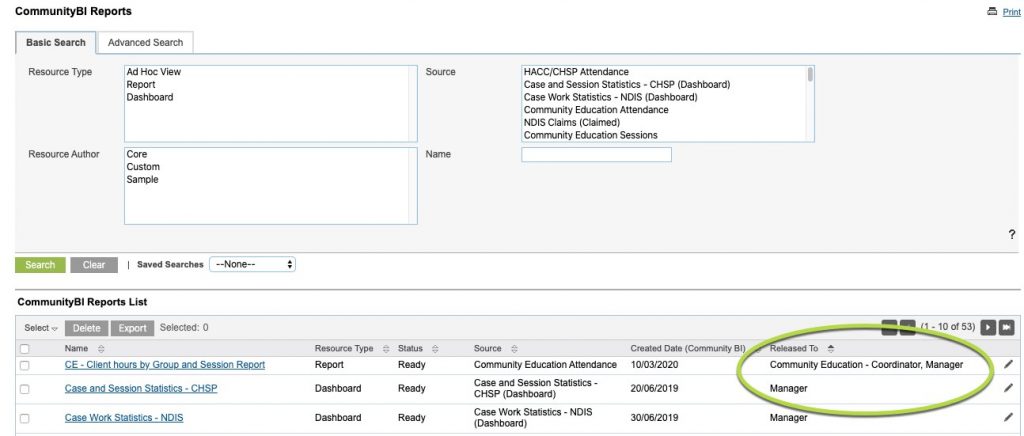 Step 3. Click on the required report or dashboard.
The report or dashboard will appear.
Step 4. Click Edit at the top of the page.

Step 4. Click on any roles you wish to have access to the report/dashboard.
NOTE – Remember, you must hold down the Ctrl (Windows) or Cmd (Mac) keys to highlight multiple roles.
Step 5. Click Save.

The permissions will be updated and the Released To list will show the changes.
Further Information
For more information relating to Community BI, refer to the following: