The Community Education module is versatile enough to be used for a variety of purposes, including:
Group work;

Linking clients to community education sessions;

Linking multiple sessions of community education events;

Unique, large community events;

Committee management;

Information sessions, networking forums and lectures; and

Recording the demographic details of those attending your activities.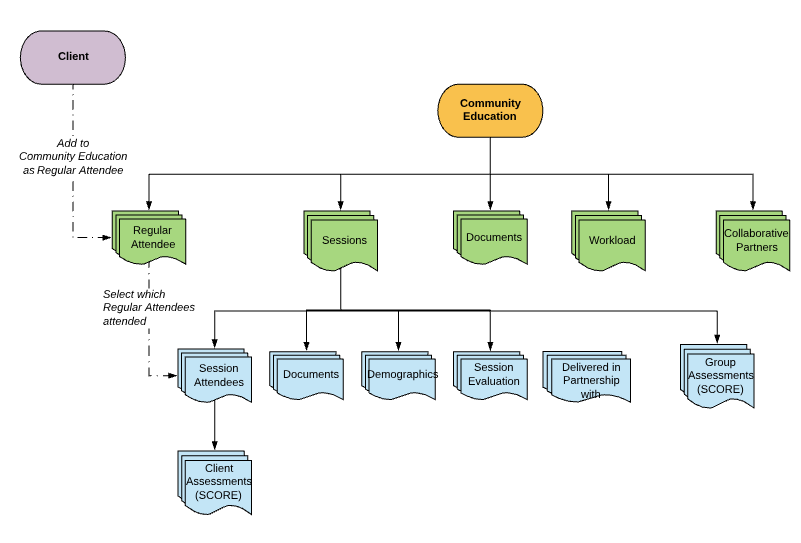 A feature of this module is that your clients, non-clients, contacts, and users may be logged against which community education activities they have attended. Each session may also be linked to a funding source.
Further information
For further information, refer to the following articles: