Creating a Community Education Session allows you to record data from completed activities (eg. the duration, location, and number of attendees).
Instructions
Step 1. Log into your CRM database (refer to Logging On for further information).
Step 2. Locate the relevant community education activity for which the new session is associated.
Step 3. Scroll down to the Sessions sub-panel and click the Create button.

The following screen should be visible: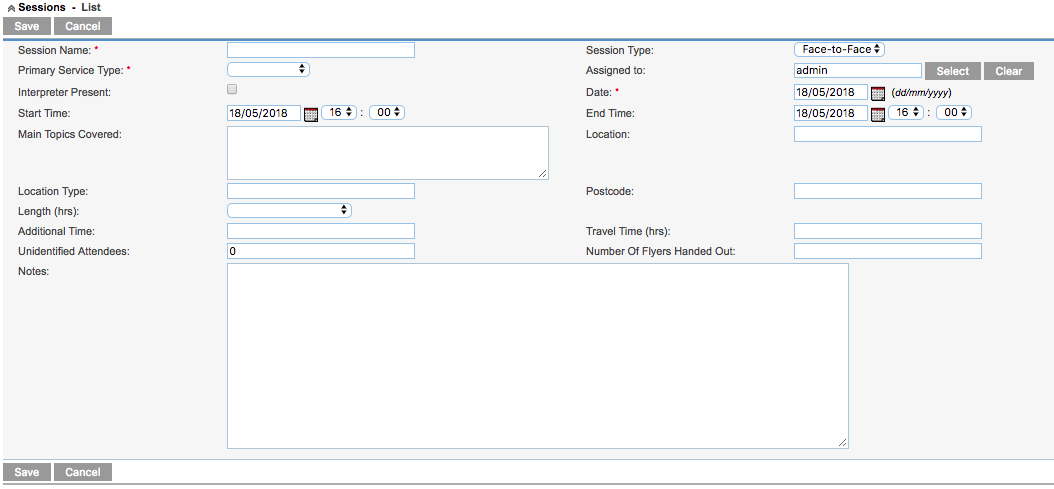 Step 4. Complete the required fields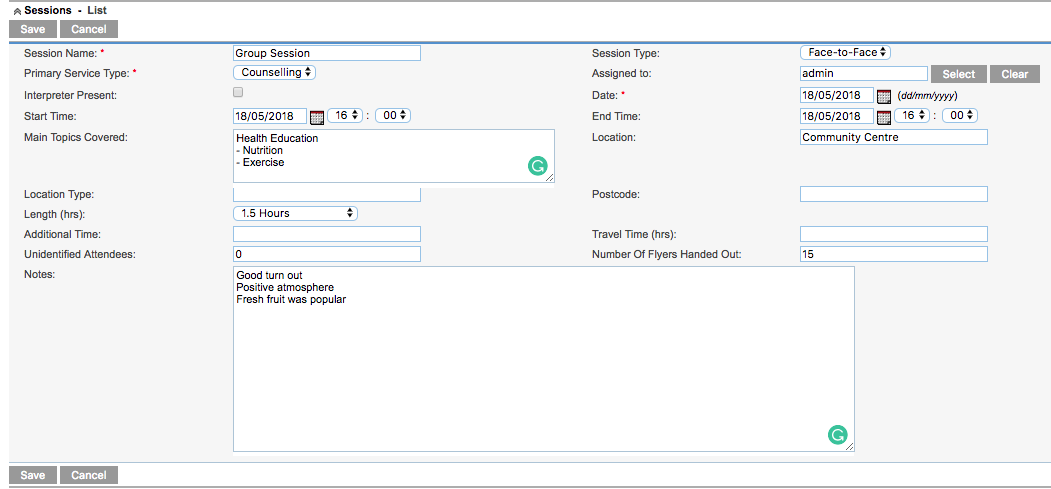 Step 5. Click Save at the bottom of the sub-panel.
Step 6. The new session should now be visible in the Sessions sub-panel

Next Steps
Further information
For further information, refer to the following articles: