The Child/Young Person record holds all information relating to children in care and optionally their siblings.
Instructions
Step 1. Log into your CRM database (refer to Logging On for further information).
Step 2. Select Children from the top menu
You should perform a search to ensure the Child records does not already exist and, if not, then proceed to create the Child by clicking the shortcut 'Create Child'.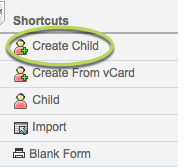 The sections (or panels) to be populated are as follows and any mandatory fields are indicated by the red asterisk.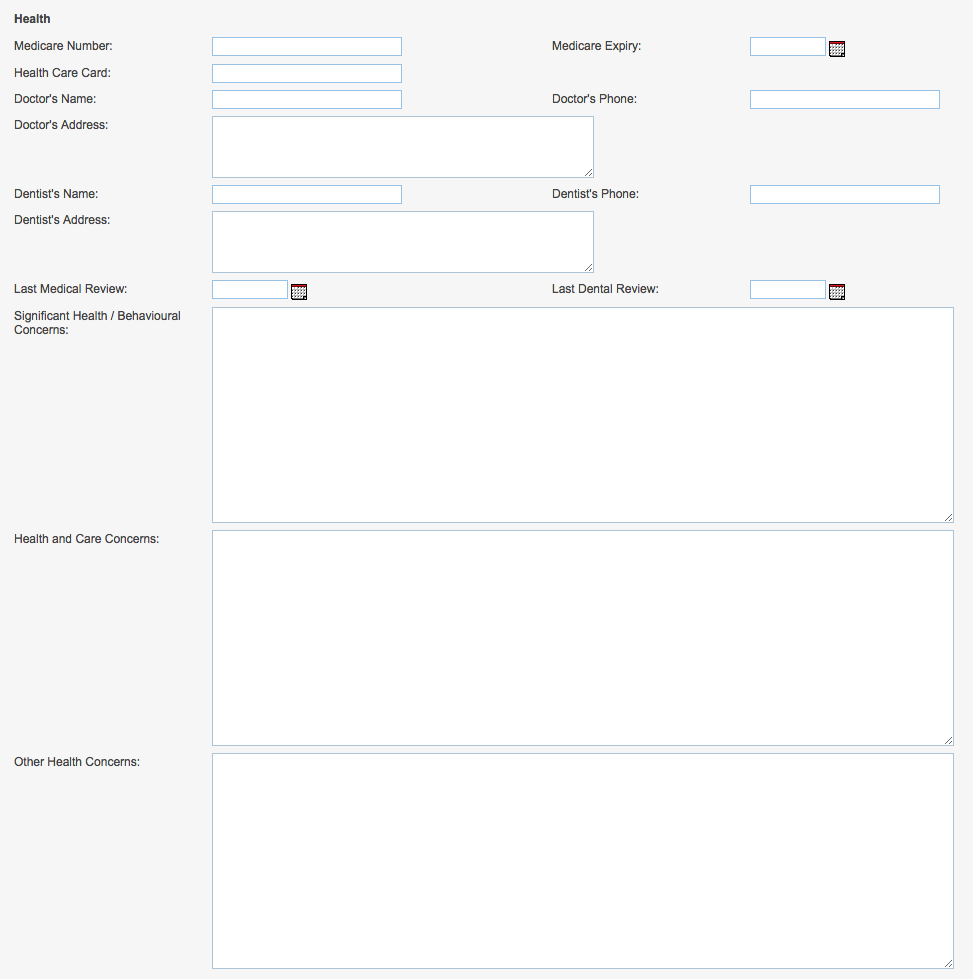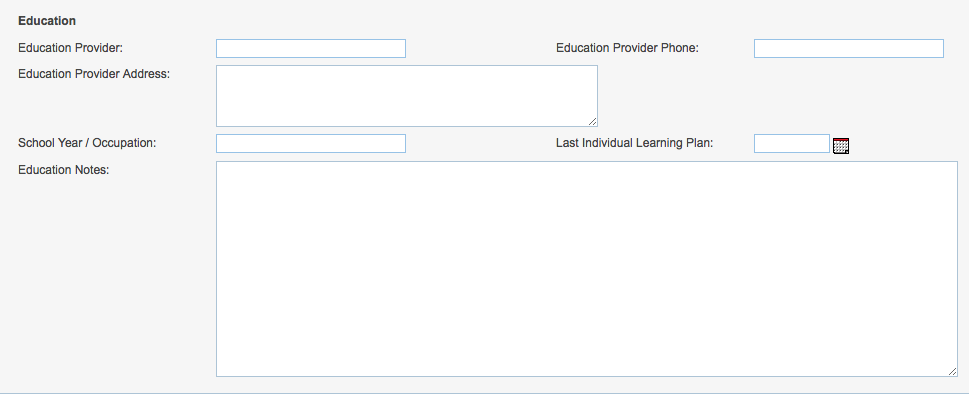 Any other sections that may have been created for your organisation's specific needs
Step 3. Once all required information is complete, click Save to save the child record.
The following sub-panels will be available once the child record has been saved.
Child Documents
A place to record formal reviews that take place either during the assessment process or as an annual review. There is the possibility to upload a document and to record the Review Date field.
Other Siblings
A place to record siblings of the Child who may also be in care – to assist in placing siblings together if required.
Child Contacts
A place to record ad-hoc contact with the Childe.g. Phone call, meeting, email, SMS etc. You have the ability to record time spent/distance travelled as well as the date/time of the contact
Significant Adults
Select from existing Adult/Client records (or create new) to build a picture of the related parties – through nominating them as the Child's Mother, Father, Grandparent, Guardian etc.
Educational & Medical Contacts (or Service Providers)
This section is linked to the Contacts module and allows the user to add multiple Contacts to the Child in order to build up a repository of 3rd parties that the Child is associated with
This will likely include multiple health professions and education facilities.
Further Information
For further information, please refer to the following articles: