A Child Referral accompanies a child coming into care – it contains important handover information for your agency.
Instructions
On the assumption that a Child has been created, you are now able to create a Referral which is the precursor to the actual placement.
Step 1. Log into your CRM database (refer to Logging On for further information).
Step 2.  Select Children from the top menu
Step 3. Select the Child record you wish to update.
Step 4. Scroll to the Foster/Respite Child Referral sub-panel

Step 5. Click Create on the Foster/Respite Referral sub-panel within the Child record
Then the form can be completed with some of the key sections and associated fields as follows:
Generic Data
A number of fields used for searching and reporting purposes including (and not limited to) referral date, placement type requested, authority details and outcome date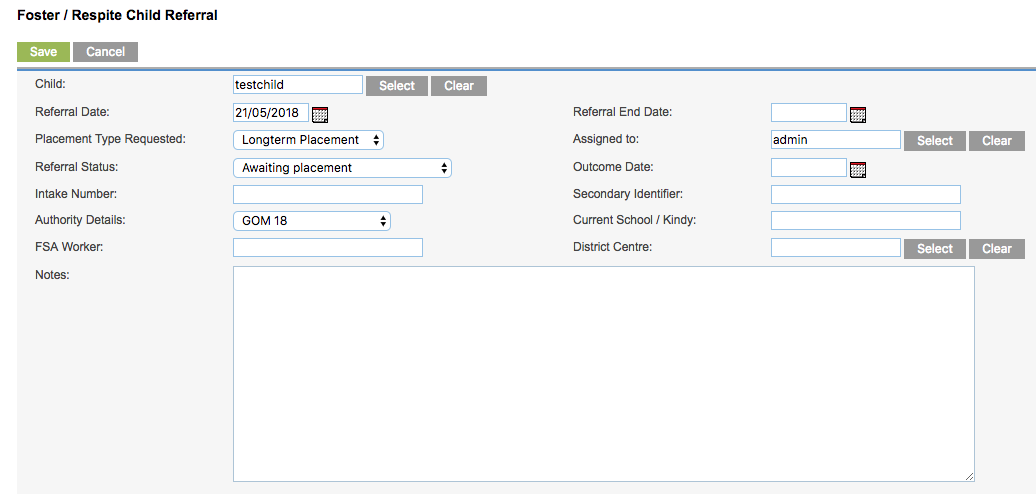 Relations
Other siblings placed together or not

Significant others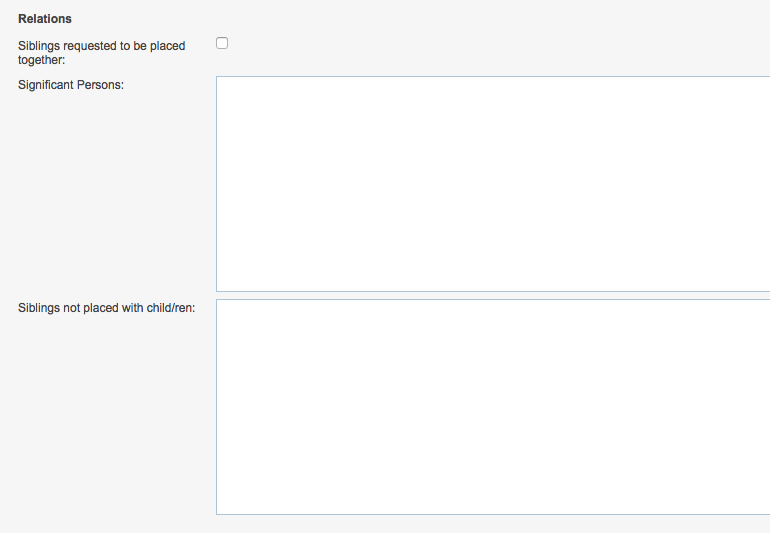 Hand Over Arrangements

Other Details
Special Considerations

Routines / Habits / Preferences

Strengths / Skills / Interests / Hobbies

Access / Custody / Visiting

Warning text (will appear in red at top of screen)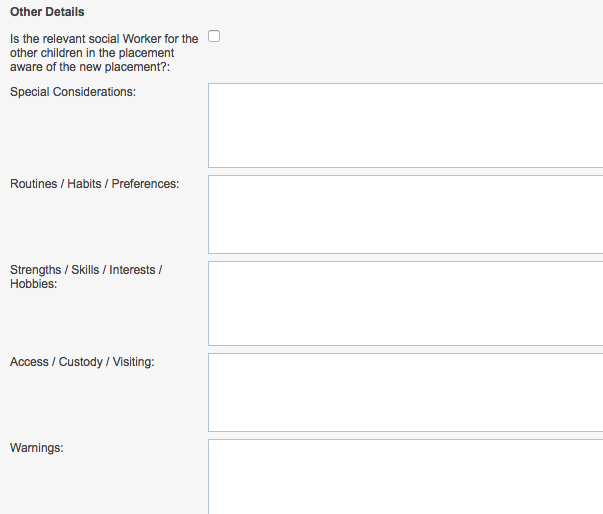 Further Information
For further information, please refer to the following articles: