If your system is integrated with Deputy, you will need to record staff details in Deputy for scheduling purposes.
Staff who will be scheduled (or those that do the scheduling) must be set up in the Deputy system. The integration process will make the records available in your CDS database in the Workers module.
Instructions
To add a new person:
Step 1. Log into Deputy
Step 2. Select the People menu
Step 3. Click Add People
Step 4. Select Add Single Person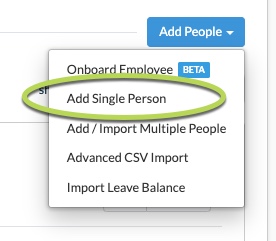 Step 5. Enter General Information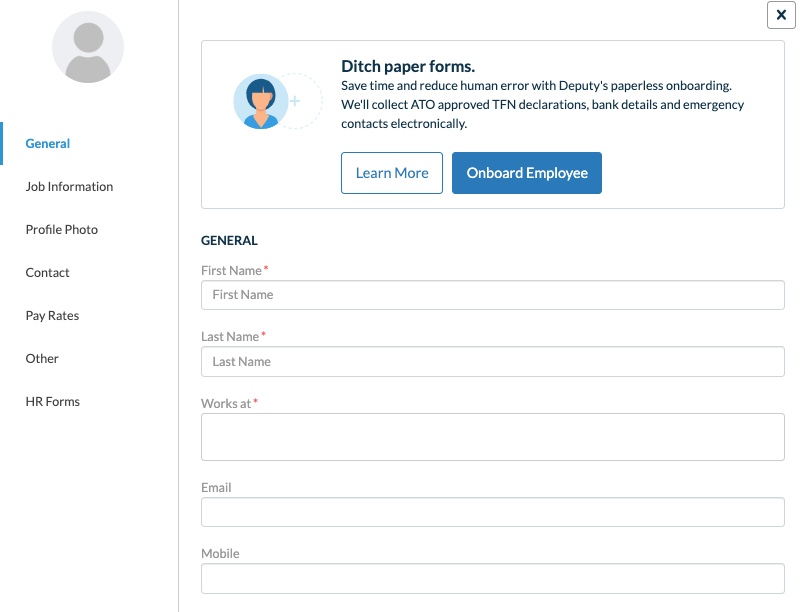 First Name
Last Name
Works at

Select your organisation Location from the drop down list
Other locations can be selected as required

Email
Mobile
Note - Once the record is saved, and the worker has logged in, only the worker is able to update their email address or mobile phone number
Step 6. Enter Job Information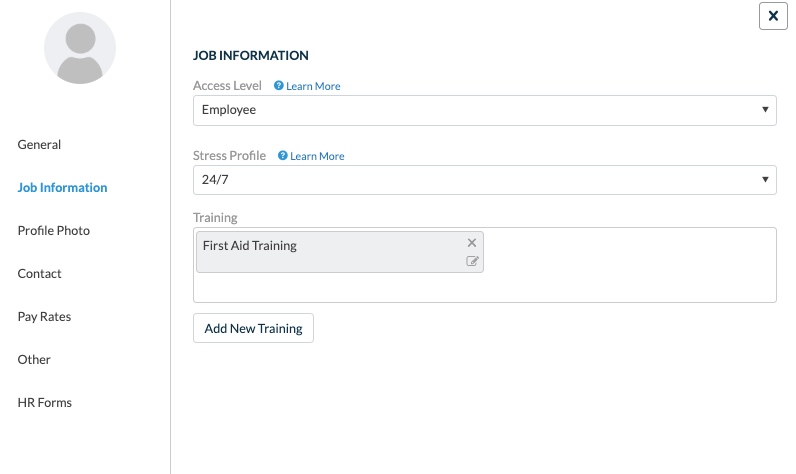 Access Level

Select Employee for general workers
Select System Administrator for users who need to approve schedules and create locations

Stress Profile

Maximum hours per week a worker can be scheduled

Training

Click in the field to select from available training options, or enter a new one by typing it in.
Once a training option has been selected, you can enter further details by clicking the edit button.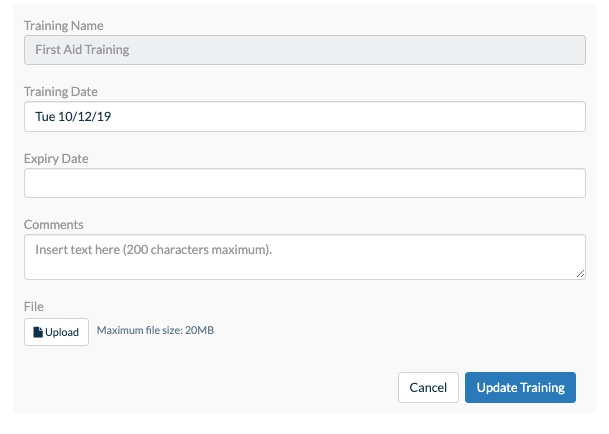 Step 7. Enter Contact Details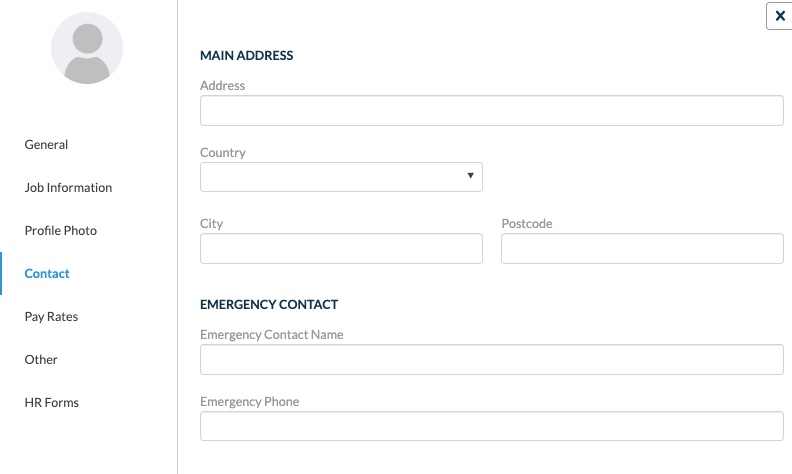 Main Address
Emergency Contact
Step 8. Enter Pay Rates information (if required)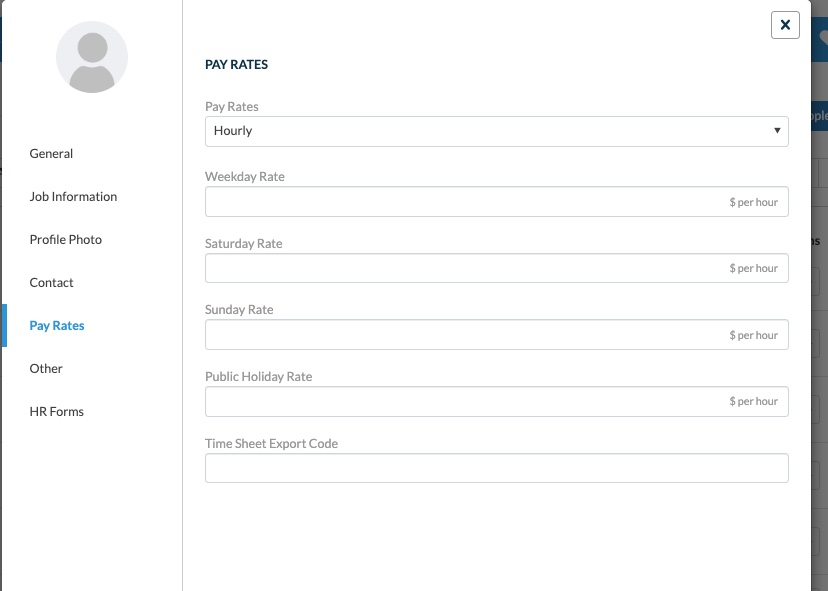 Enter rates manually, or select from included award schedules
Step 9. Enter Other details (if required)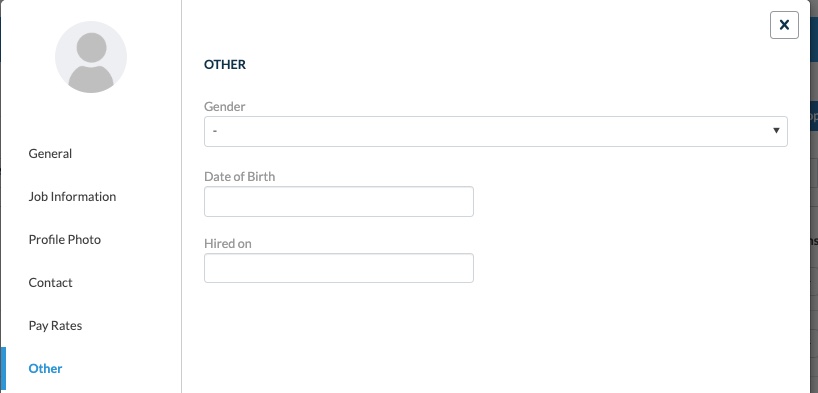 Gender
Date of Birth
Hired on
Step 10. Click Save Details (if an email has been entered, click Save and Invite).
An invite will be emailed to the person if an email has been entered in their record.
For more information on using Deputy, please refer to the Deputy Knowledge Base, or the following articles:
For general information on Deputy, please refer to the CDS Website.