The Financial Counselling- Active Clients by User Report allows you to monitor how many active clients you, or any other user of the database, are currently working with on financial counselling matters.
Instructions

Step 1. Log into your CRM database (refer to Logging On for further information).

Step 2. In the Activities Menu select Reports.
The On-Demand Reporting is displayed


Step 3. Using the drop down arrow find in the list the Financial Counselling – Active Clients by User Report
Step 4. The parameters are displayed
Enter the required parameter information
Select the required status of Financial Counselling Case
Select the required User ID (if required). If not selected, all users will be included.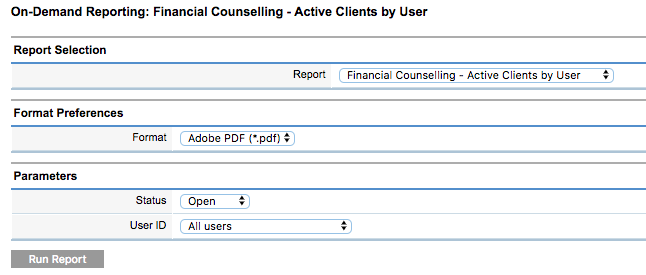 Step 5. Click Run Report
Once the report has completed processing, click the 'Click Here to Download' link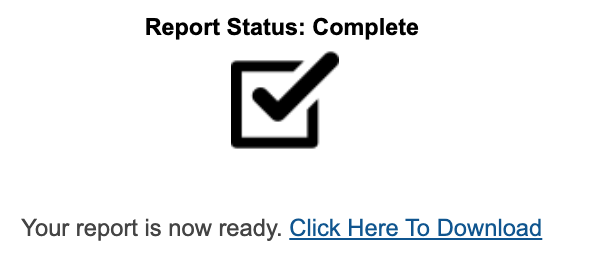 The Report will display in your browser, or open with your PDF viewer, depending on your computer's settings.
The Financial Counselling – Statistics report is displayed.

The Report lists the following information:
System User

All Clients assigned to the user
The date of the client's first session
The date of the client's last session
The total number of sessions for the client

Further Information
For further information, refer to the following articles: