The Out of Home Care (OOHC) module tracks all Alternative Care or Foster Care related services.
This module has the capability to record the details of the Child, Carer/Carer Household, Foster/Respite Child Referral and Carer Training.
OOHC Workflow
There is a specific workflow to follow when using the OOHC Module and it indicates the relationship between the 3 main OOHC record types.
Clients/Adults/Individuals
These include Carers, Birth Parents and other significant adults
Carer Households
The application/approval/training/review process is recorded here

Clients/Adults/Individuals are nominated as Primary Carers plus associated others (other children, babysitters etc)

Placements are created against the Carer Household
Children
These can be children in care or their siblings

Referrals are linked to Placements against the Carer Households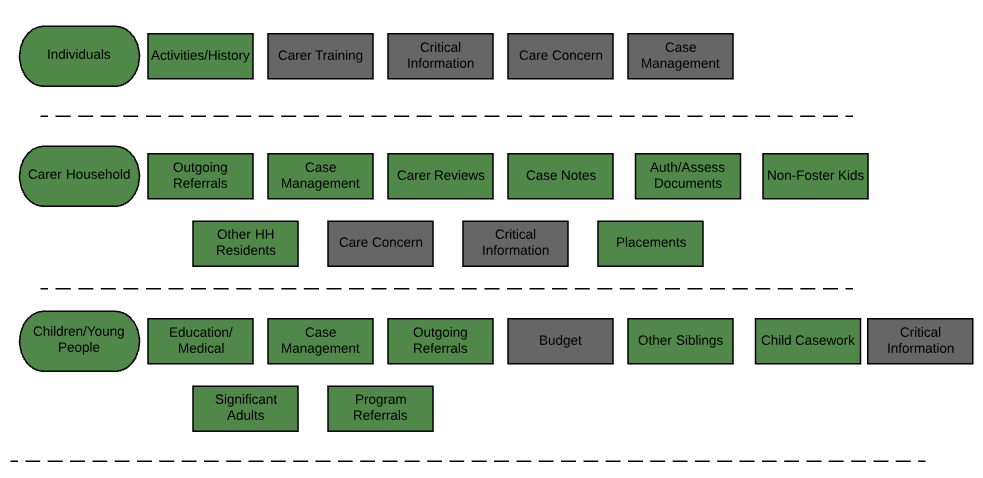 Further information
For further information, refer to the following articles: