The Client record contains all information for a particular client.  This includes personal information and a history of interactions with the organisation.
A Client may benefit from a number of different services, all of which should be recorded against the Client.
It is important to ensure Client records are not duplicated, you should always search for an existing client record before creating a new one.
Instructions
Step 1. Log into your CRM database (refer to Logging On for further information).
Step 2.  Select Clients from the top menu
The Clients page is displayed with search criteria and client list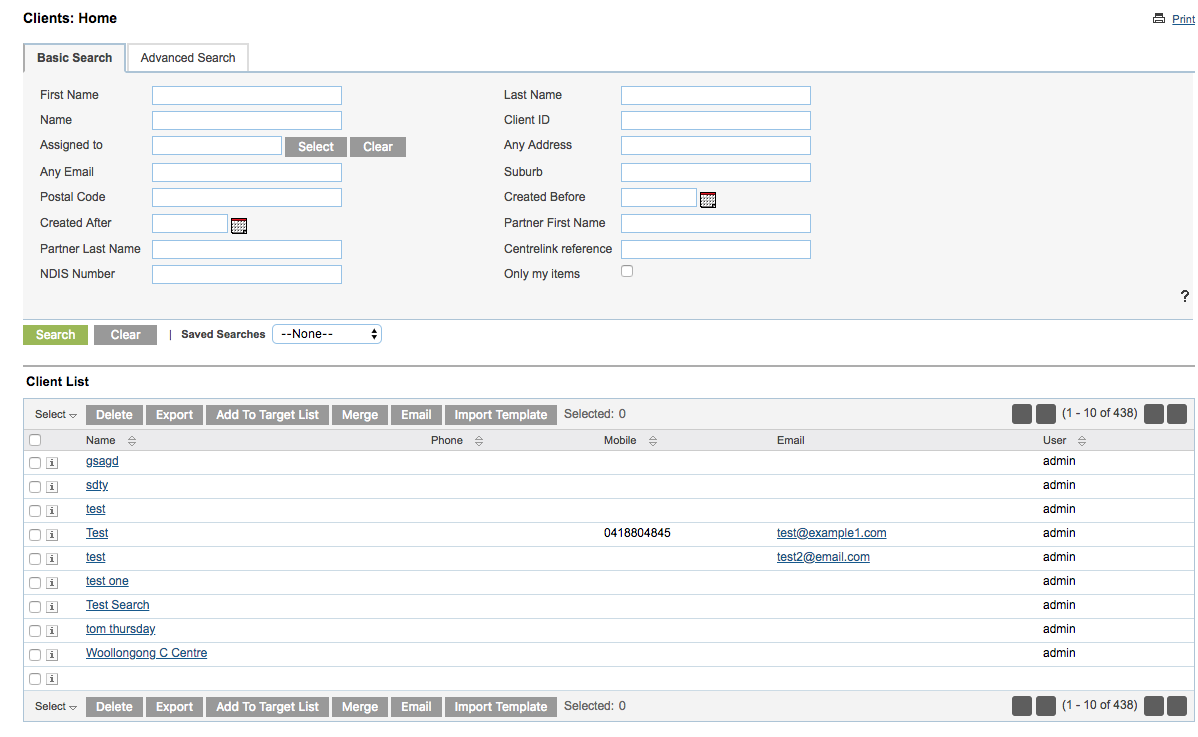 Step 3. Click Clear to remove any previous search criteria
Step 4. Enter search criteria for the required client
e.g. First Name = Jo, Last Name = Smith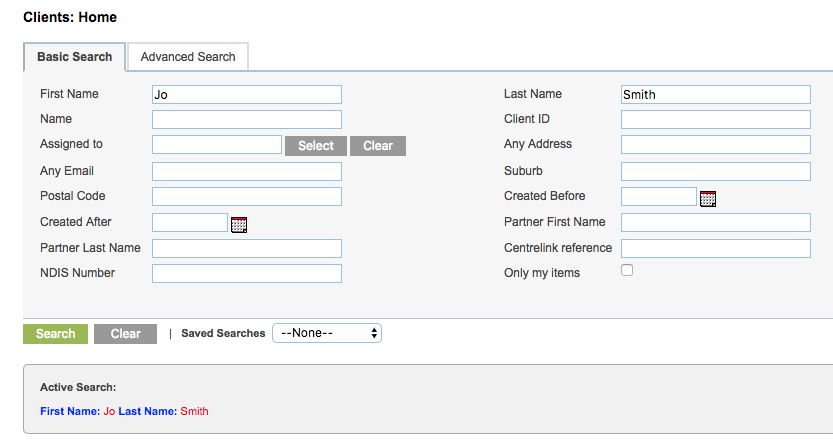 Tip: Adding more criteria will narrow your search, 
but spelling errors can happen. If you believe a client 
record exists, you may want to broaden your search.
Step 5.  Click Search
Search results are returned

Step 6. Click on a name to view the client record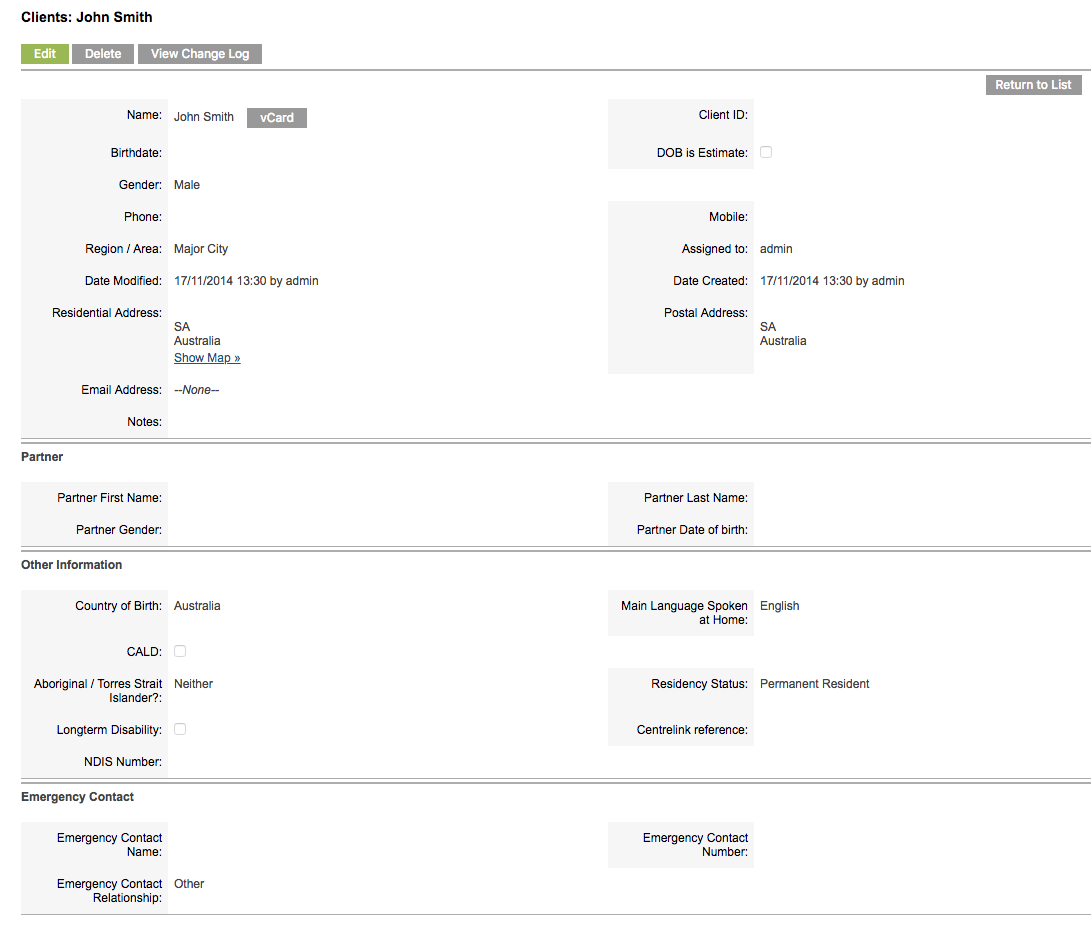 Step 7. Click Return to List to return to the search results.
Alternatively, manage the client record as required.
Further Information
For further information on managing clients, refer to the following articles: