Creating a Community Education Activity allows you to capture information about offered programs.
Instructions
Step 1. Log into your CRM database (refer to Logging On for further information).
Step 2. Select Community Education from the top menu.
Step 3. Select the Create Community Education option from the Shortcuts list located on the left-hand side of the page.

Step 4. Complete the required fields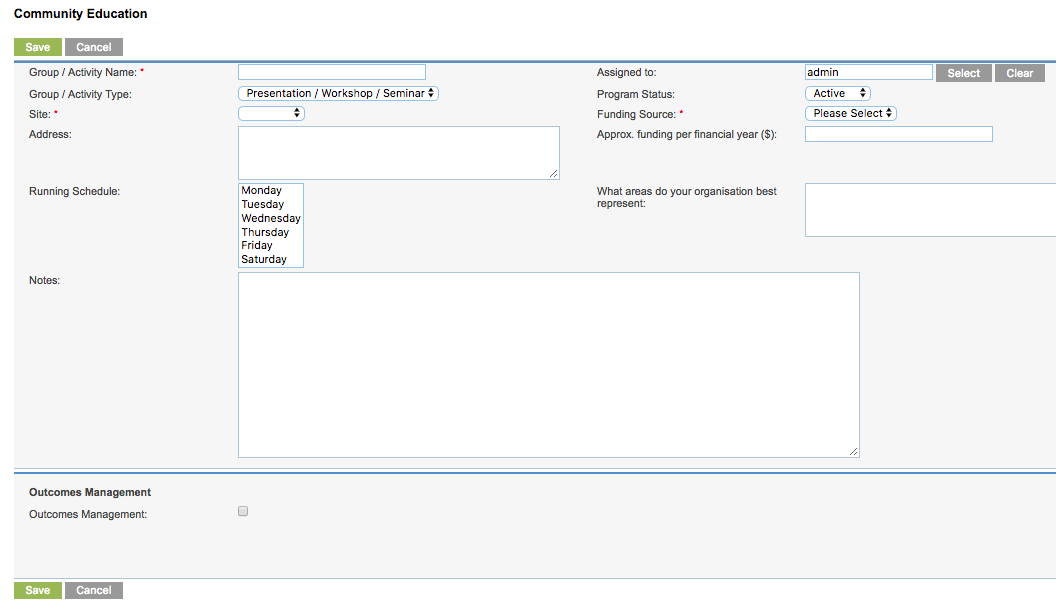 Step 5. Click Save
Once saved, a new activity page will open for the new activity, with various sub-panels.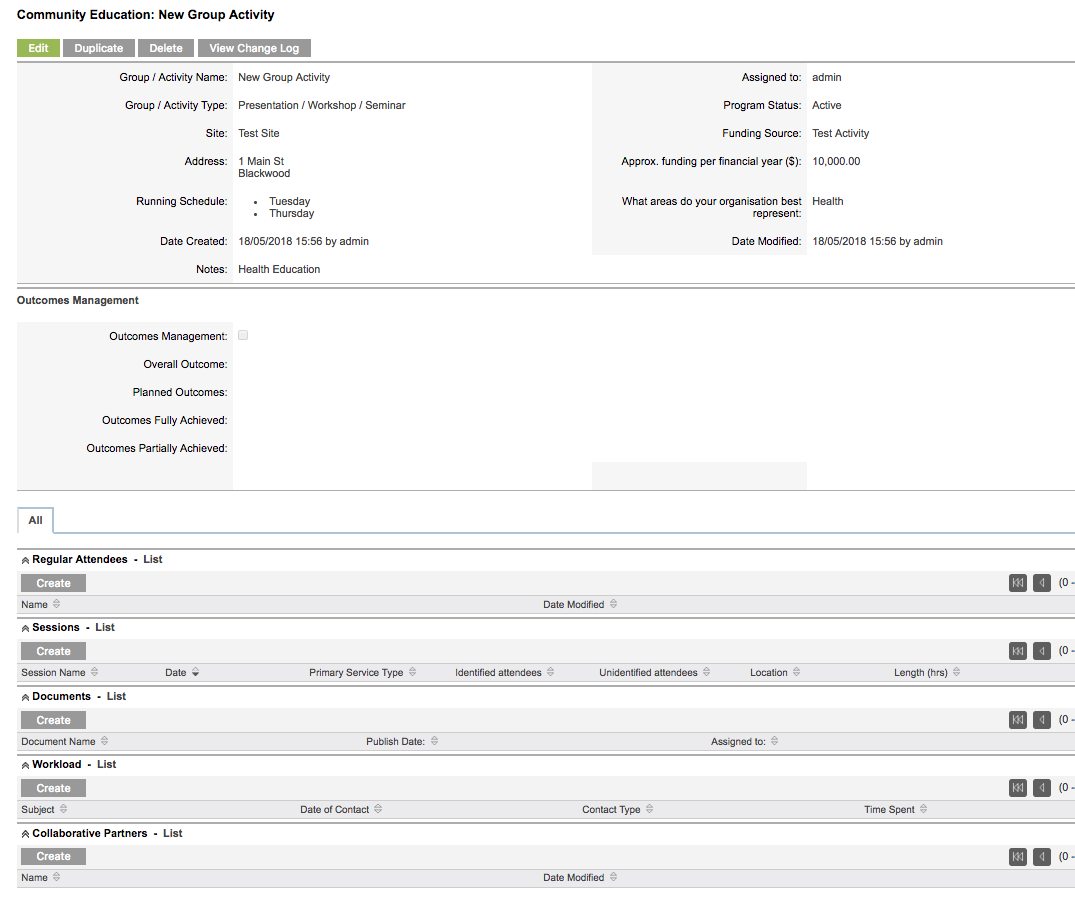 Further information
For further information, refer to the following articles: