As part of NDIS, your agency will deliver activities to NDIA funded clients and report on these to the NDIA.
When creating your Claim Report, you may receive some errors.
Instructions
Step 1. Log into your CRM database (refer to Logging On for further information).
Step 2. Create your Claim Report. Refer to the NDIS – Create Claim Report article for assistance.
Step 3. If an Errors_preparing_claim_report file is produced, open the file.

Related Record ID – relates to the Claim Reference Number in the database. You can search on this number in the NDIS Session Attendance & Claims page.
Error Message – a description of the error caused by the claim
Step 4. Review the errors and resolve
No NDIS Number found

Check the Client Record – is there an NDIS number in the other information section?  Ensure the number is present for any NDIA client.

 If this is a support person attendance record it should not be sent to NDIA – change the claim status to N/A.

Claim not prepared and/or data linkage not complete – possibly no Support Item, no Service Booking (Goal), mismatch

with Support Item Region and Reference etc

Check the claim has all required information.
eg. Ensure a Service Booking and Support Item are present in the claim record
Only claims on an NDIS Support Plan can be claimed

Claims on a Fee for Service Financial arrangement have been included.
Change your search criteria to only include NDIS arrangements.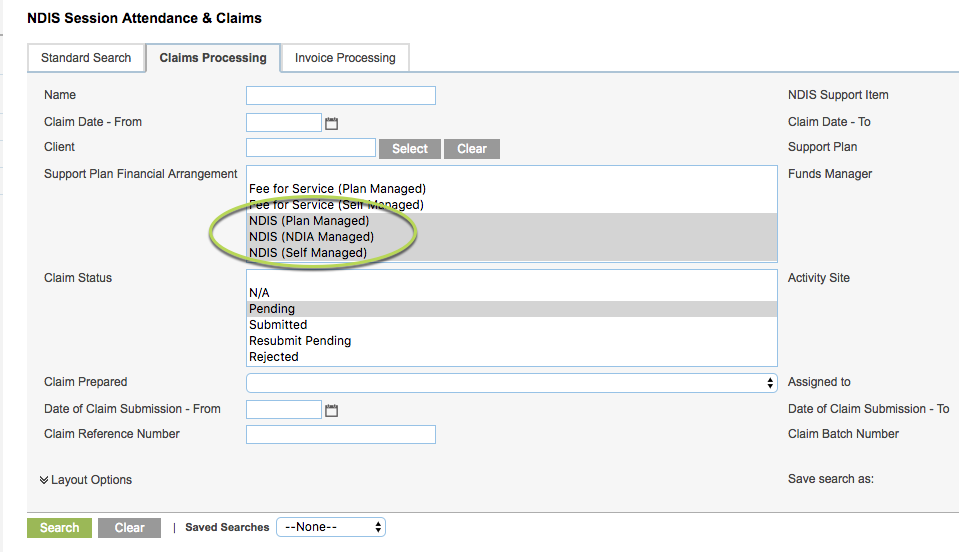 If the Client should be covered by the NDIS, check that their Support Plan is configured for an NDIS Financial Arrangement.

Only with status of Pending or Resubmit Pending can be claimed

Claims with an incorrect status have been included.
Change your search criteria to only Pending or Resubmit Pending Claim Status.
Start Date is in the future – <date>

A planned activity has been included in your search
Change your search criteria to include Claim Date – From and Claim Date – To (ensure the To date is today or earlier)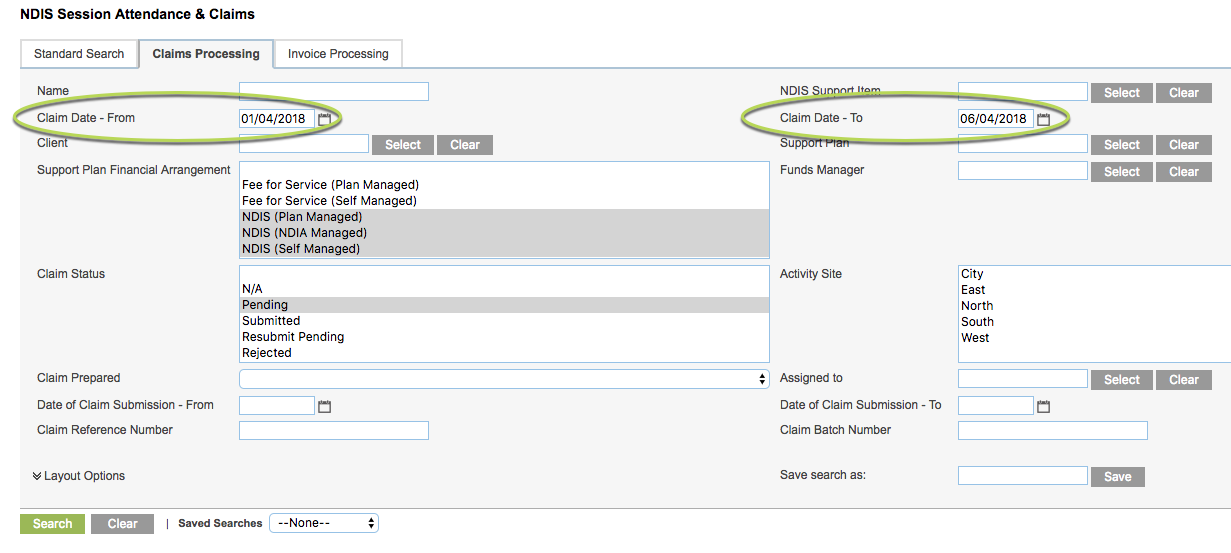 If you are unable to resolve these errors, or you experience errors not listed here, please contact CDS Support.
Further Instructions
For further information, refer to the following articles: