When generating Invoices for Support Activity Claims, you may receive some errors.
Invoices are generated once NDIS claims have been approved, or when clients who receive service without an approved NDIA support plan.
Instructions
Step 1. Log into your CRM database (refer to Logging On for further information).
Step 2. Generate your Invoices, refer to the NDIS – Generate Invoices article for assistance.
Step 3. If an Errors_generating_invoices file is produced, open the file.
Related Record ID – relates to the Claim Reference Number in the database. You can search on this number in the NDIS Session Attendance & Claims page.
Error Message – a description of the error caused by the claim
Step 4. Review the errors and resolve
no client or fund manager found

Check the Support Plan record. If the Financial Arrangement is managed, there must be a Funds Manager listed.

Add in a funds manager, or select from the available list.

If the Plan is NDIA Managed, change the Financial Arrangement to another option then back to NDIA Managed, the Funds Manager will automatically populate with NDIS Managed Fund.
 No Account Code found

Check the Claim record – is there an entry in the Invoice Debtor Name?  There may be an issue with the creation of the Support Activity.
Total Price is 0 or empty

Check the Claim record – if the total price is $0 the invoice will not be generated.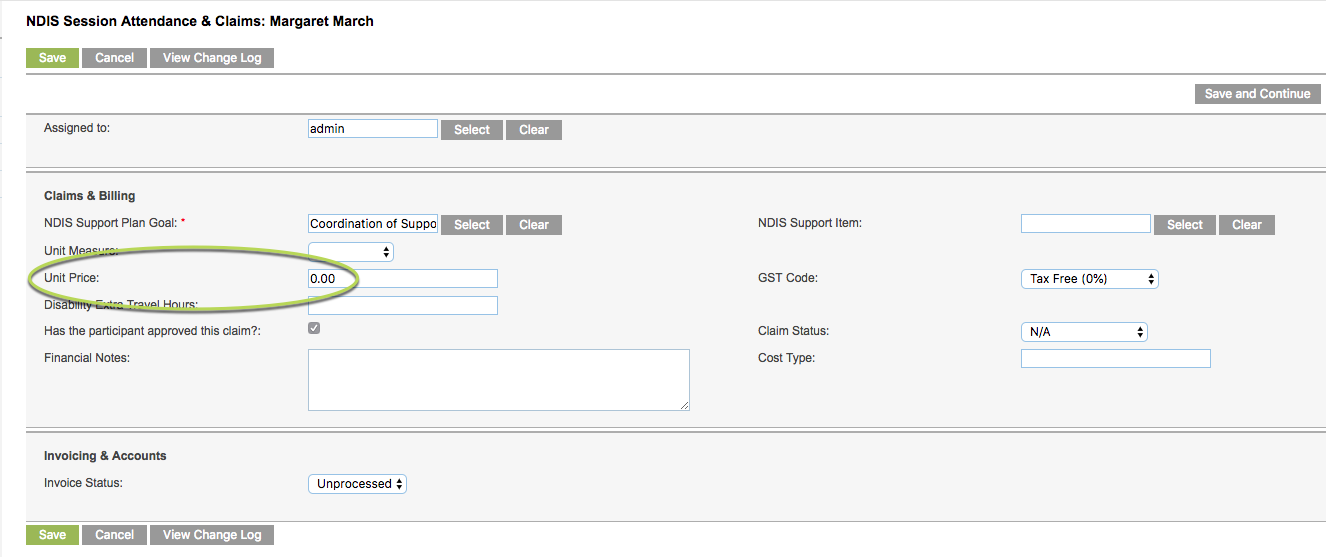 Update the Support Item/Unit price on the Claim record, or do not include the record in the invoice generation.
No Support Plan or Service Booking found

Check the Claim Record – ensure there is a support plan and service booking selected for the claim.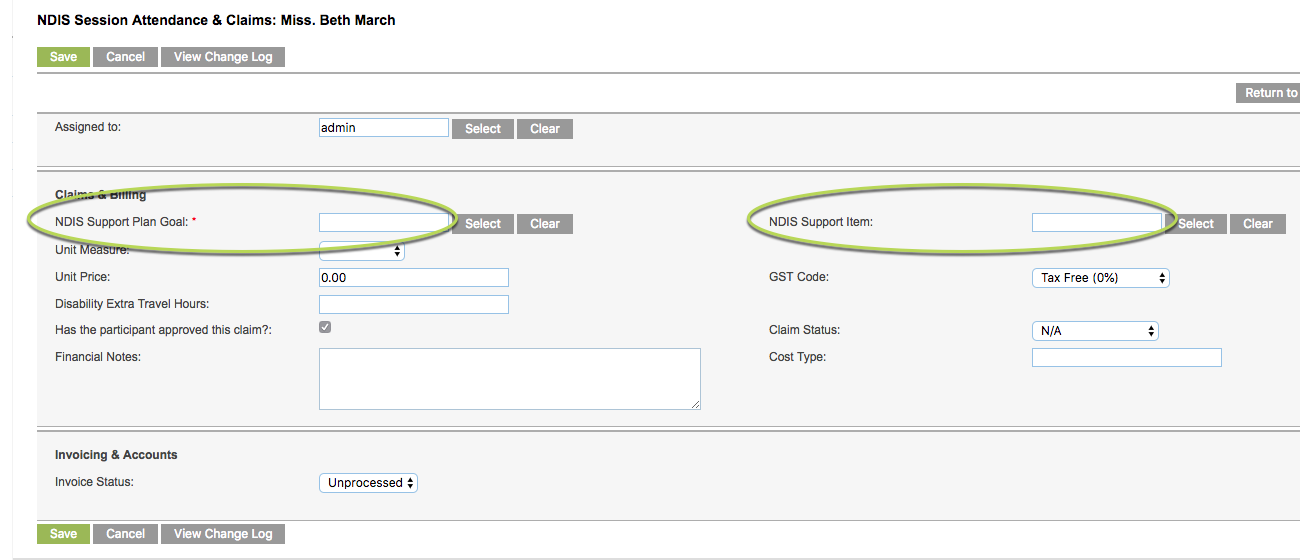 If claims are for a group activity, check that a Service Booking and Activity have been selected in the Regular Attendee record.

If you are unable to resolve these errors, or you experience errors not listed here, please contact CDS Support.
Further Instructions
For further information, refer to the following articles: