The Enquiries Module is designed to record the initial interaction with your organisation by a person who may or may not become a Client.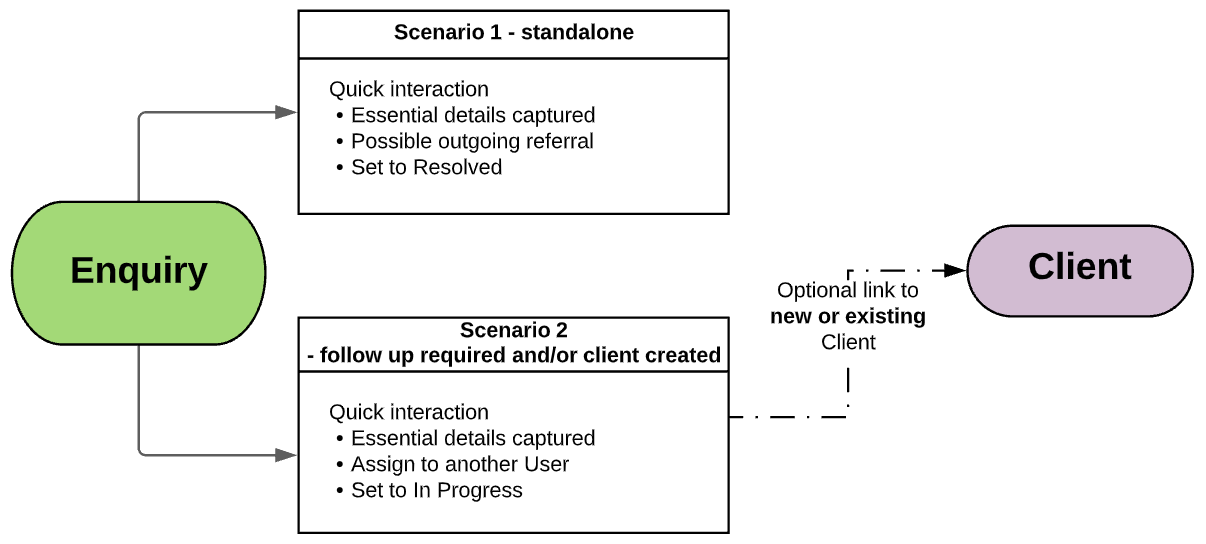 Due to the high volume of transactions front counter staff encounter (e.g. information requests, phone enquiries) this module has been deliberately designed to have very few fields.
However, if the enquirer is willing to provide their contact details, it is possible to record this information in the system. This would be required if an Enquiry needed to be followed up by another User.
Note: That when Creating an Enquiry this does not create a Client record. However, it is possible to link enquiries to existing Clients.
To show the Enquiries List, go to Activities Menu then click on Enquiry from the list in the Menu.  The list will then display under the search area on the middle of the screen.

Further information
For further information, refer to the following articles: