The Enquiries Statistics Report provides a breakdown of enquiries by requested services, referred services, demographics and the main focus of enquiry.
Tip:
You will need to have the right permissions to have access to reports.
Managers are able to change user roles (permissions).
Instructions
Step 1. From the Activities Menu under Management Select Reports.
Step 2. From the Report drop-down menu, select Enquiries – Statistics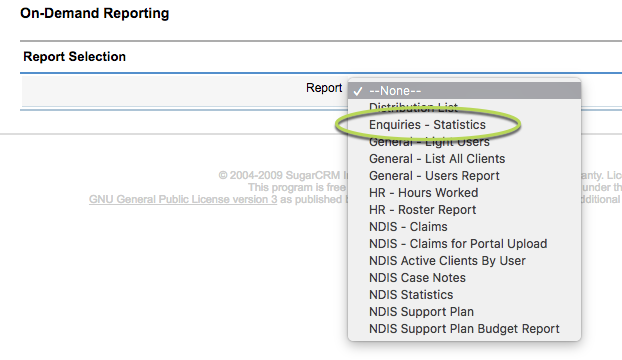 Step 3. Populate the Report input parameter fields as required (Site, Start Date, End Date, Enquiry Service Provided)
If you do not select any parameters, all records will be returned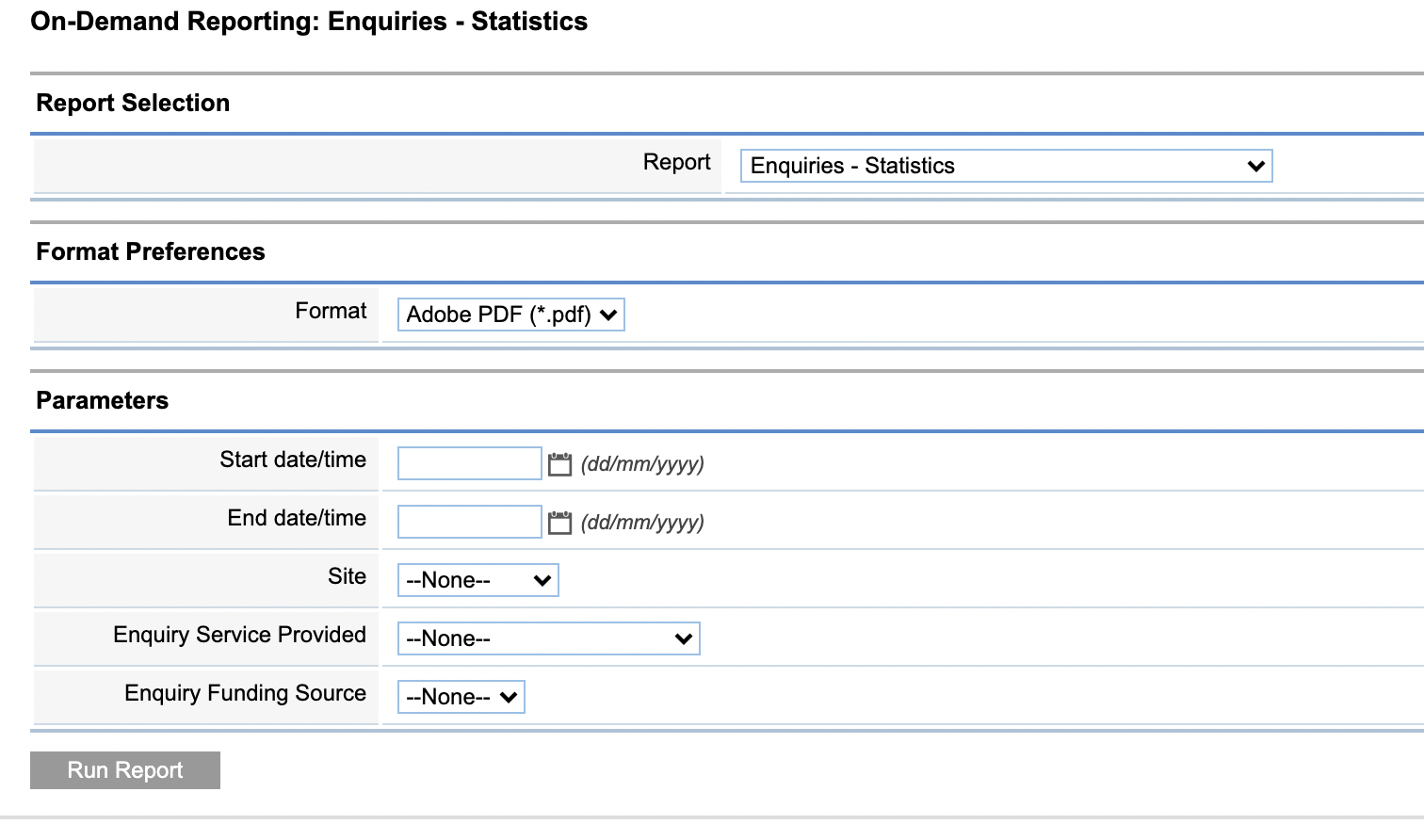 Step 4. Click Run Report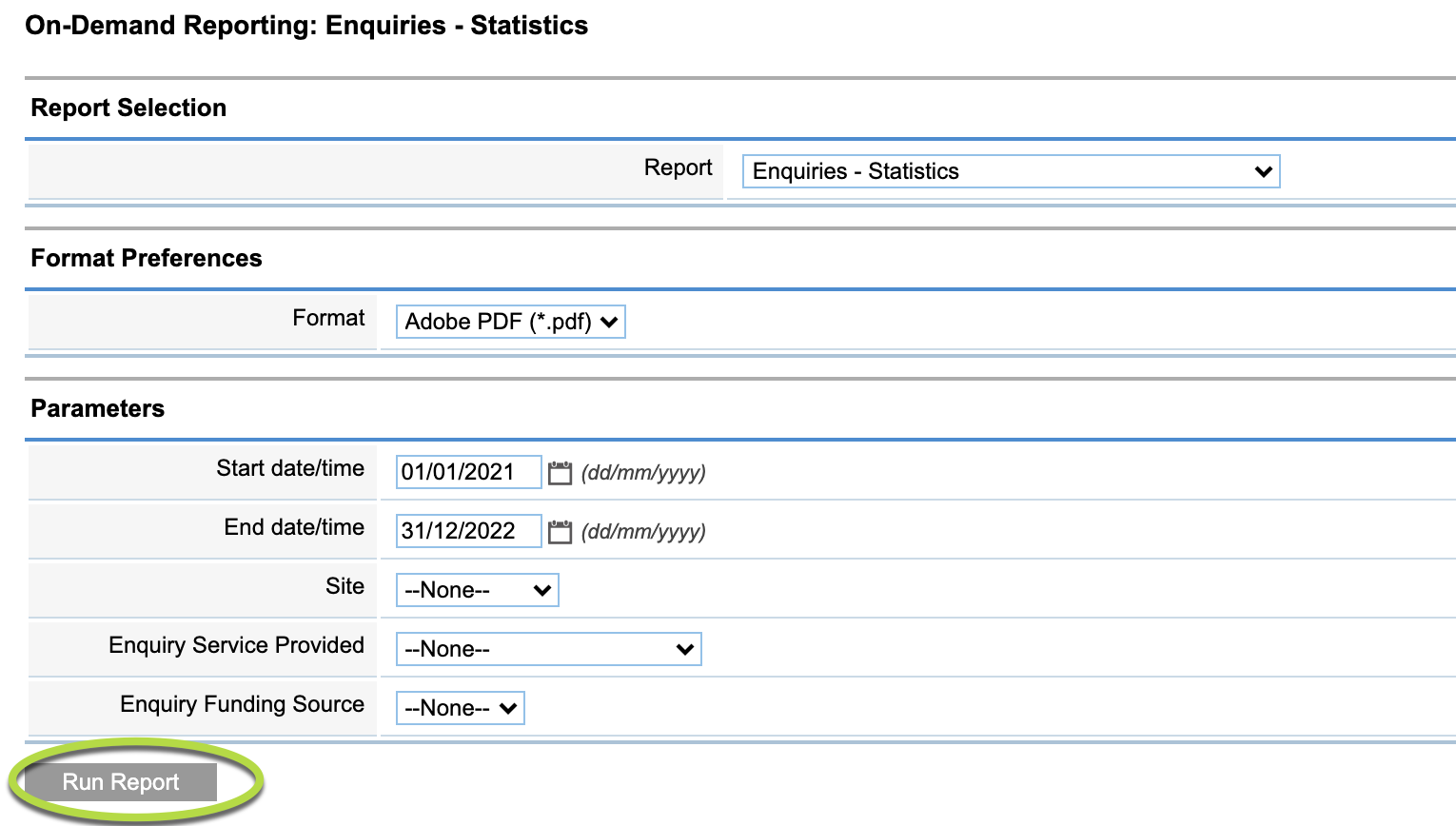 Once the report has completed processing, click the 'Click Here to Download'  link
Tip:
To open on a new Tab on the Browser, Right Click on Link and select "Open link in New Tab".

The Report will display in your browser, or open with your PDF viewer, depending on your computer's settings.
The Enquiries – Statistics report is displayed.
Example of a Report Below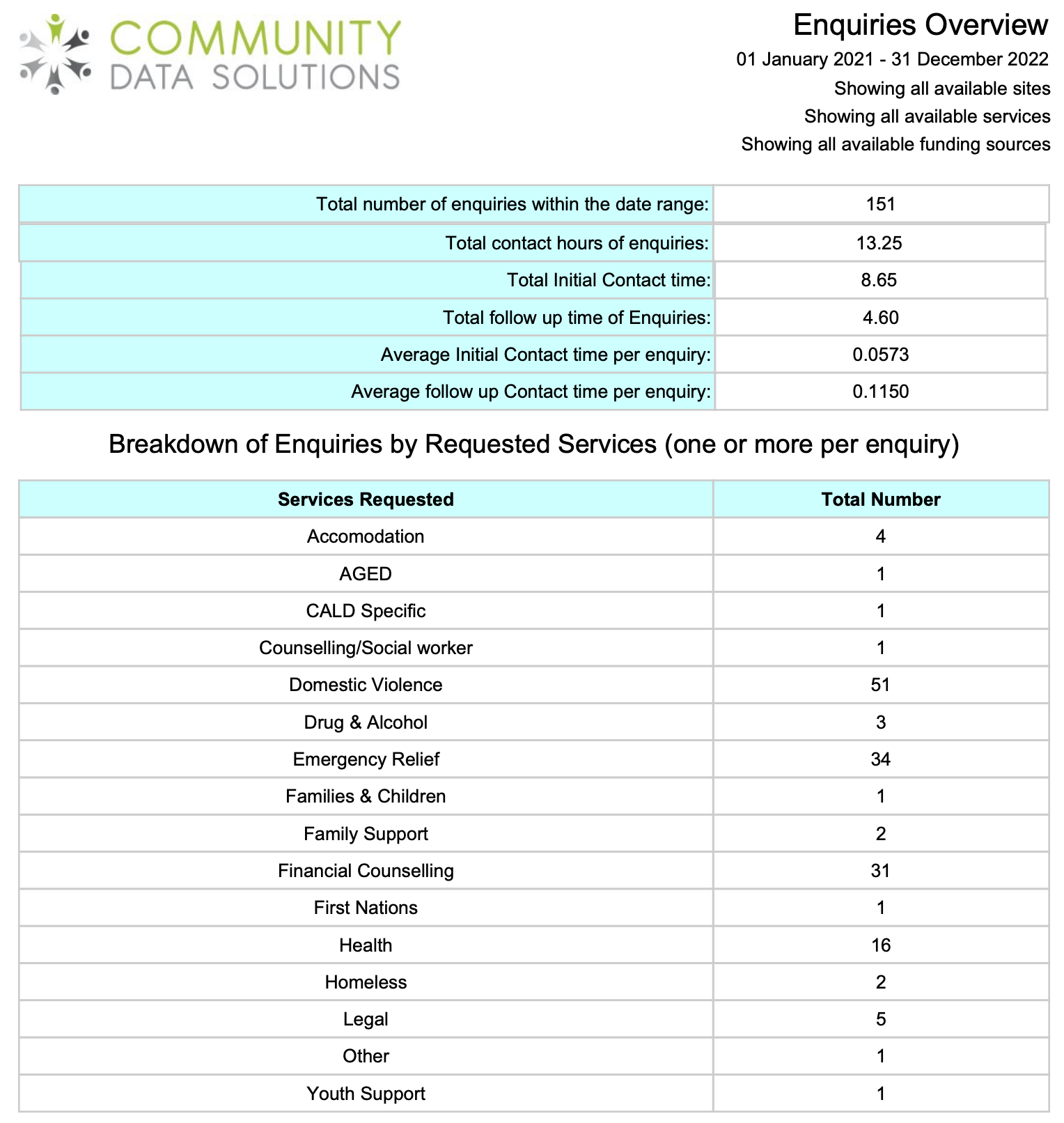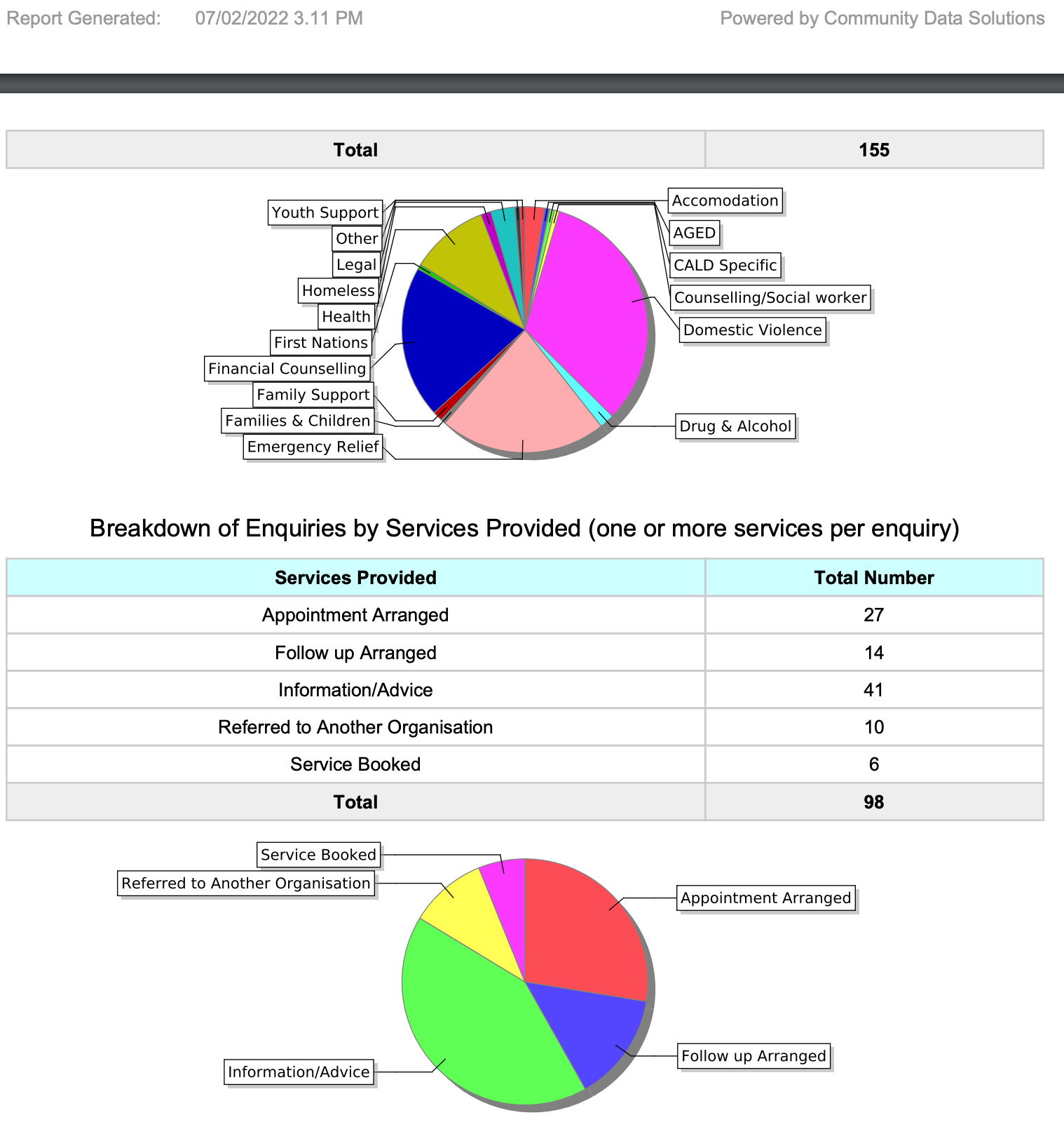 The Report lists the following information:
Summary Table

Total enquiries within the date range
Total Contact hours of enquiries
Total Initial Contact time
Total follow up time Enquiries
Average Initial Contact time per enquiry
Average follow up Contact time per enquiry

Breakdown of Enquiries by Requested Services (one or more per enquiry)

Table and graph of count of enquiries

Breakdown of Enquiries by Services Provided (one or more services per enquiry)

Table and graph of count of enquiries

Breakdown of Enquiries by Referral Source

Table and graph of count of enquiries

Breakdown of Enquiries by Demographics

Table and graph of count of enquiries

Breakdown of Outgoing Referrals

Table and graph of count of enquiries

Breakdown of Enquiries by Incoming Referral

Table and graph of count of enquiries

Enquiries per Client
Further information
For further information, refer to the following articles: