At some point, a client may choose to end a Financial Counselling case or cease their relationship with your agency.  In this situation, a client exit is performed.
Financial Counselling functionality tracks all financial counselling services provided to and associated with, clients.
Instructions
Step 1. Log into your CRM database (refer to Logging On for further information).
Step 2. Search for the required Client.
Step 3. Scroll to the Financial Counselling subpanel on the Client page.

Step 4. Select the required case.
Step 5.  Click Edit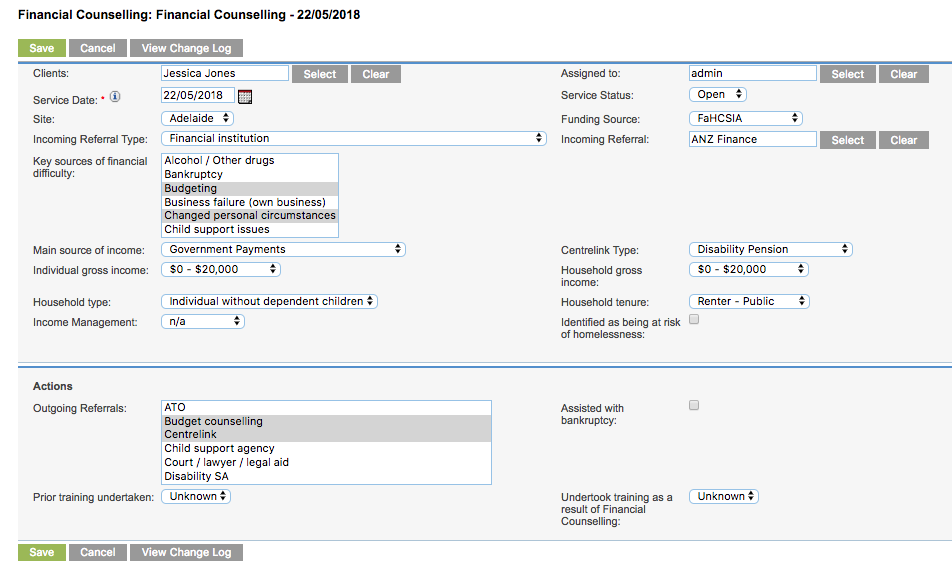 Step 6. Select Closed from the Service Status dropdown list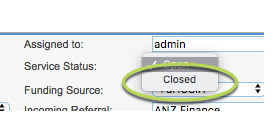 The Client Exit section is displayed

Step 7.  Enter the required information
Step 8. Click Save
The case record is closed and client exit information saved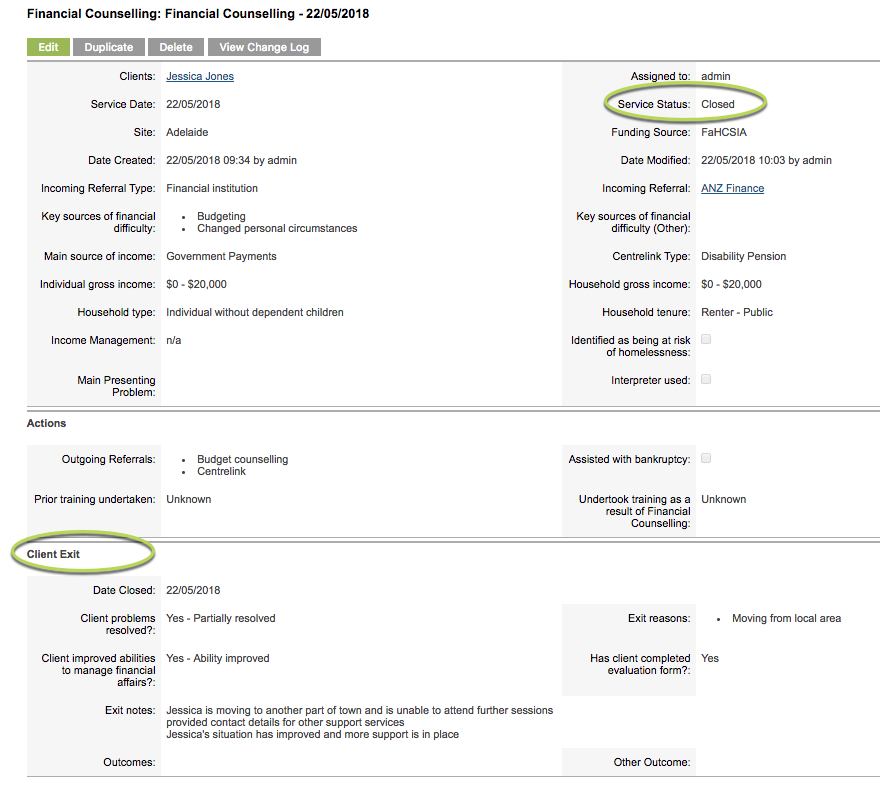 Further information
For further information, refer to the following articles: