Each time DSS announces changes to funded programs you may need to add new services or set existing services to inactive.
If you wish to set existing service to inactive follow the below process.
Instructions
Step 1. Log into your CRM database (refer to Logging On for further information).
Step 2. Select Funding Sources from the Top menu.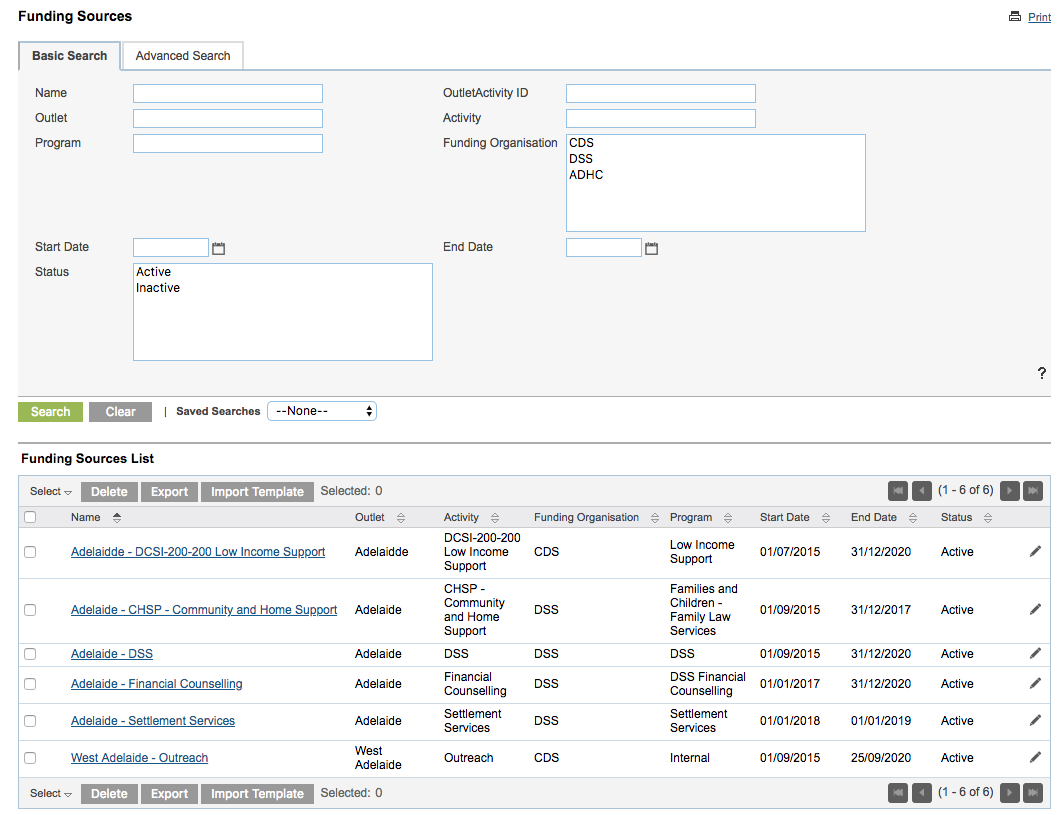 Step 3. Identify the funding source you wish to manage
Click on the edit icon for the funding source.

The Funding Source details are displayed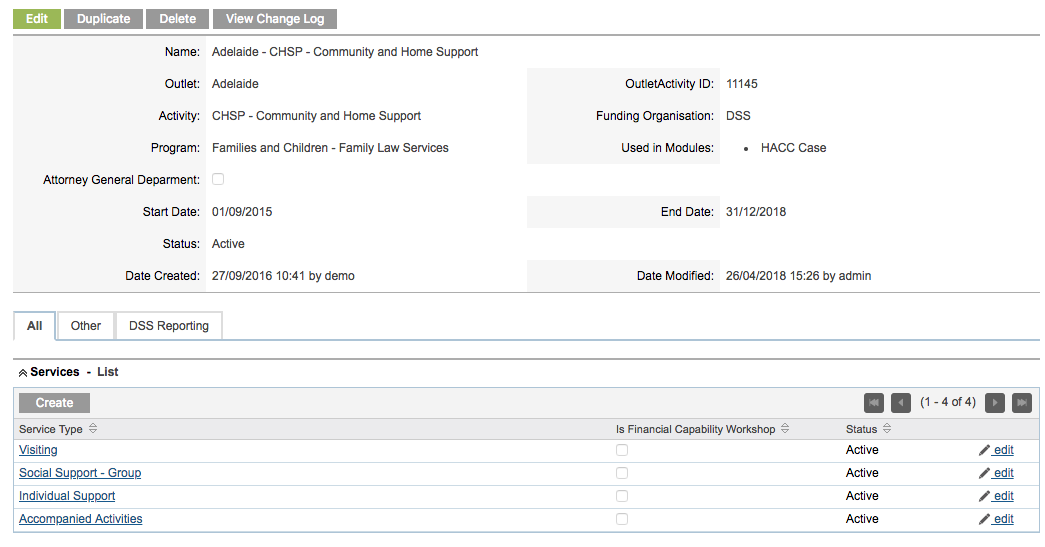 Step 4. Edit the SERVICE you no longer wish to use

The service fields are displayed

Step 5. Set the service STATUS to Inactive
Step 6. Save the service record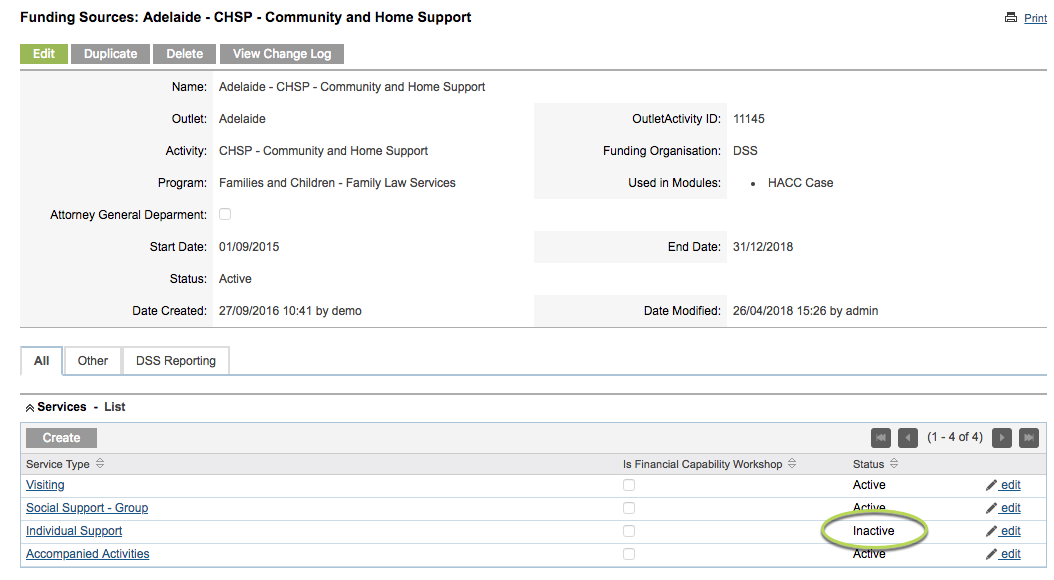 Tip: By setting the service to inactive it can no 
longer be selected by caseworkers
Further information
For further information, refer to the following articles: