NDIS Accounts are created to configure finance information for services your agency offers.
The Account details are only required if you are using the invoicing functionality within the database.
If you are unsure about NDIS Account configuration, please contact CDS Support.
Instructions
To view NDIS Account information
Step 1. Log into your CRM database (refer to Logging On for further information).
Step 2. Select NDIS Accounts from the Top menu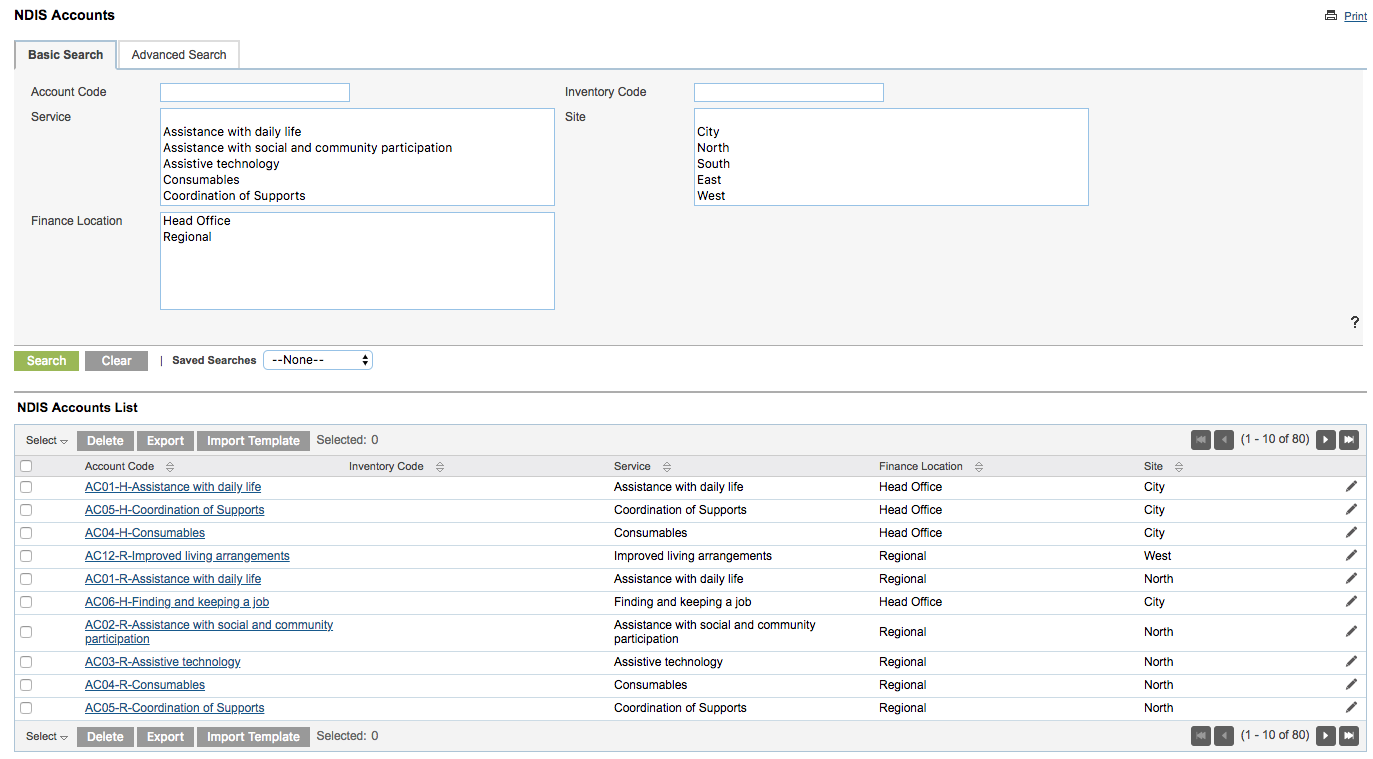 The NDIS Accounts page is displayed
Click on an Account Code to view the account.
You can also search for accounts using Service Type, Site or Finance Location as filters.
To add or edit an NDIS Account
We recommend contacting CDS Support to add or edit an NDIS Account
Further Information
For further information, refer to the following articles: