Once your XML file has been generated, the file must be uploaded to the DEX portal.
Instructions
Step 1. Download the XML file to your local machine. Refer to Create a DEX Activity Report for instructions.
Step 2. Log into your DEX Portal using myGovID.
Step 3. Click on the Uploaded files link in the My Organisation panel.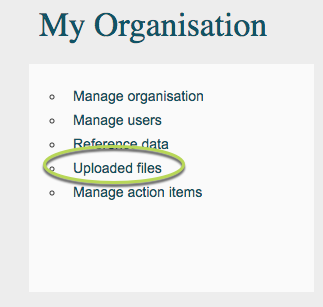 Step 4. Click the Upload New File button

Step 5. Click Choose File

Step 6. Browse to the XML file you downloaded
Note – If you have an XML and SCORE XML file to be uploaded, you must upload the XML file successfully first.
Ensure that the XML file is uploaded and the file status is passed prior to uploading the SCORE XML file.  Refer to the next steps for dealing with any errors received.
Step 7.  Select the file and click Submit
If the file upload process succeeds, a File successfully uploaded message will be displayed and the file will be queued for processing by the DEX portal.
Remember to check the portal for any processing errors once your file has been processed.
If the file upload process fails, an error will be displayed and an error file will be saved in your downloads folder.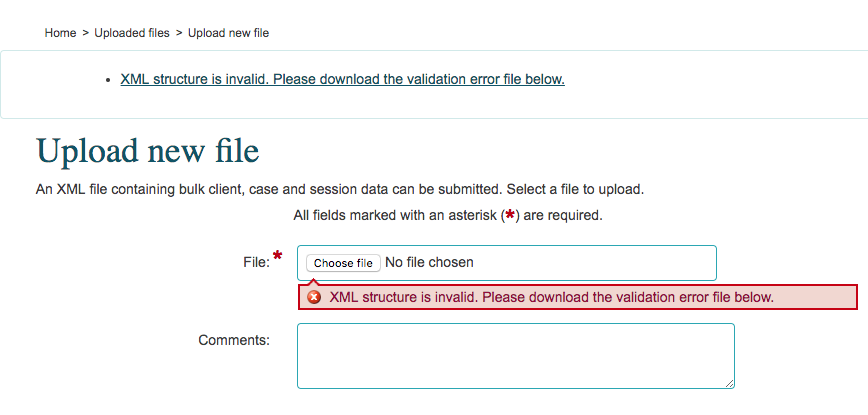 Step 8. If your upload fails, refer to the DEX – Portal Report Upload Errors article.
Next Steps
Resolve any issues with the upload DEX – Portal Report Upload Errors
Resolve any issues with the data – DEX– Portal Report Errors
Further Information
For further information, refer to the following articles: