When a client leaves a Settlement service, their Settlement Services record must be amended to reflect the fact.
Instructions
Step 1. Log into your CRM database (refer to Logging On for further information).
Step 2. Find the record for the required Client.
Step 3. Scroll to the Settlement Services section of the Client record.

Step 4. Select the Settlement Services record
Step 5. Click Edit

Step 6. Click on the Service Status dropdown and select Closed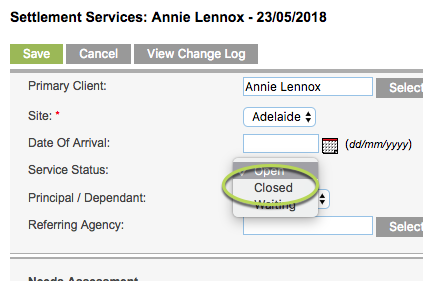 The Exit Details subpanel is now available

Step 7. Complete the information in the Exit Details subpanel

Exit Date:
Client Problems Resolved?
Exit Reasons:

Select one or more from list

Client Progress on Exit:
Evaluation form completed:
Exit Notes:

Enter any further information
Step 8. Click Save
The record is closed and the exit details are updated.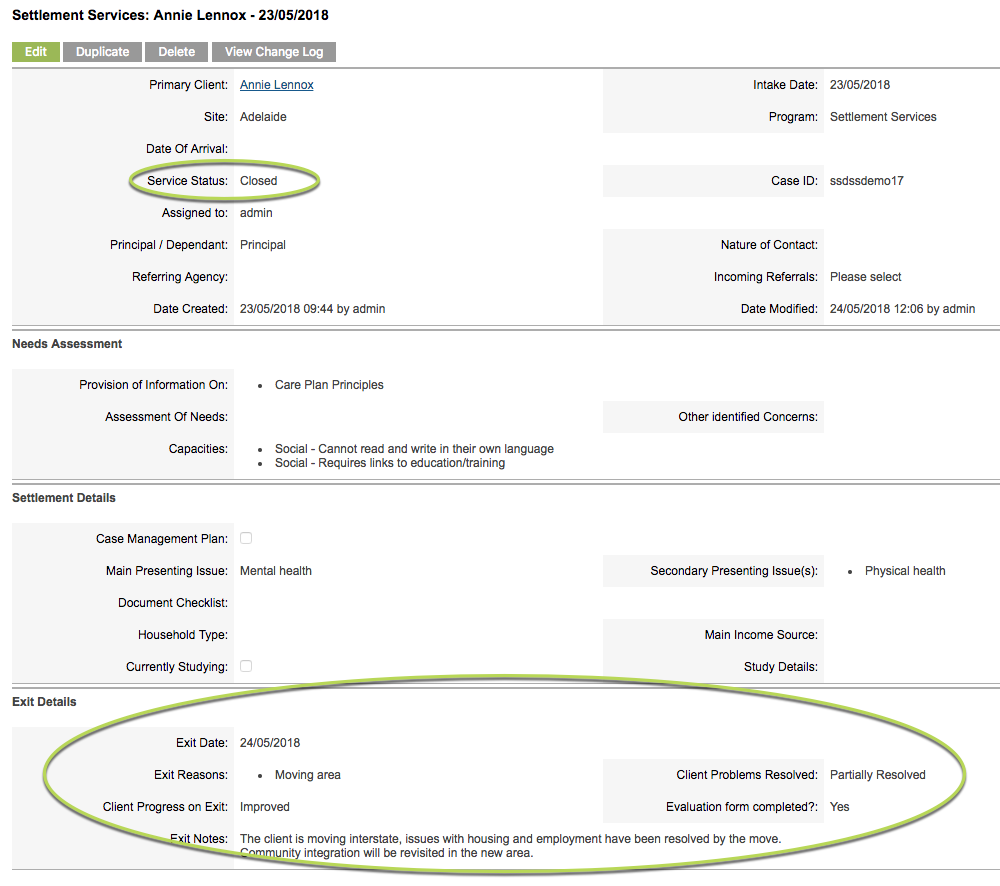 Further Information
For further information, refer to the following articles: