The Community Data Solutions CRM system allows users with the manager role to manage the users of the database and their permissions.
Managers are able to create new users, change passwords if required, restrict or provide access to features/records and deactivate users.
Instructions
Step 1. Log into your CRM database (refer to Logging On for further information).
Tip: Only users with the Manager role have access to manage 
users.
Step 2. On the left-hand side of the Home screen, click the Manage Users link.
You will be taken to the Users List page – current system users will be displayed.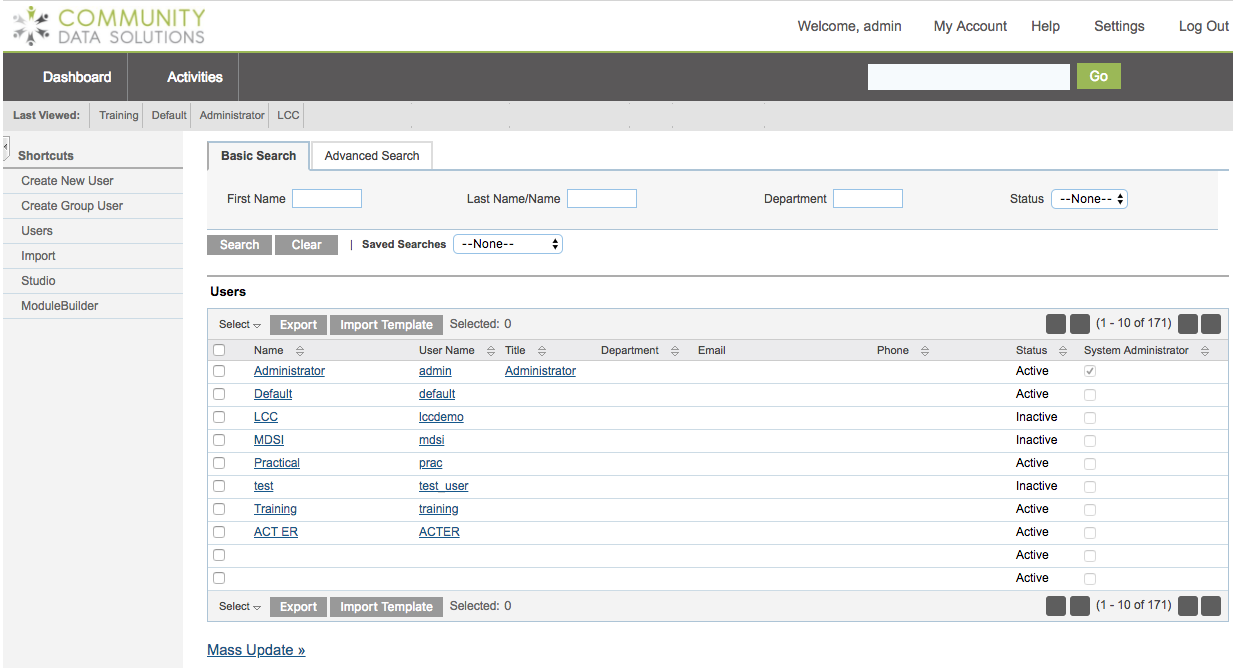 Step 3. Click Create New User on the left-hand side menu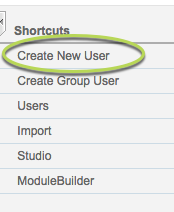 Step 4. Complete the required information in the following panels: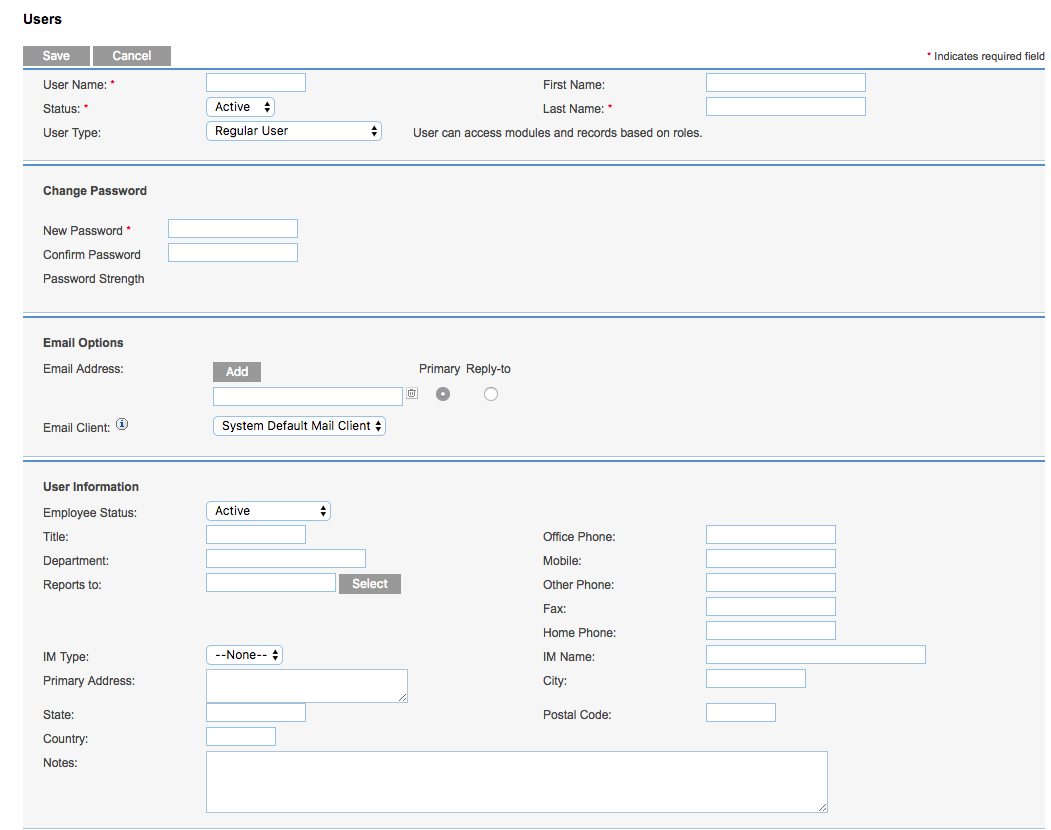 User

Enter a User Name as required (usually first initial last name – e.g. jsmith)
Note – Status must be set to Active for the user to log in

Change Password

Enter a password for the new user – they should change it once logged in

Email Options

Enter the user's email address

User Information

Enter the remaining user information as required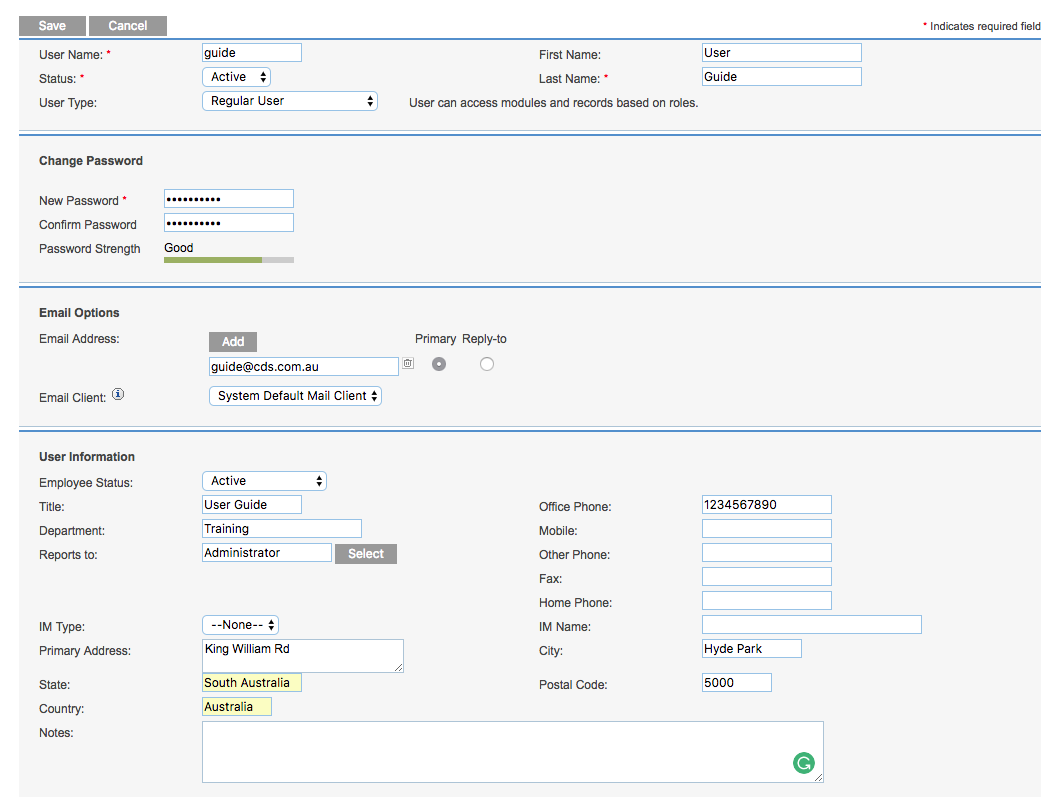 Do not edit any information in the following panels:
User Settings
Layout Options
Locale Settings
Calendar Options
Step 5. Scroll to the bottom of the page and click Save
The user is created successfully with the Basic role assigned


Next Steps
Further Information
For information on editing the permissions for a new or existing user, refer to the Editing User Permissions article.