Once the Client's Support Plan details have been completed, Support Activities can be planned and booked. For a number of reasons, a planned activity may need to be cancelled.
Instructions
Step 1. Log into your CRM database (refer to Logging On for further information).
Step 2. Search for the required Support Activity.
Tip - you may choose to view the Support Activity via 
the Client Record. In this case, select the client, 
then the Support Plan, then the Support Activity.
Select Activities > Support Activity from the top menu
The support activity list page is displayed
Step 3.  Search for the required Activity using the available search criteria.
Tip - To Search using Client name, 
select the Advanced Search Tab.
Step 4. Select the required activity
The Support Activity Details Page is displayed
The status of the Support Activity is Planned
Step 5. Scroll to the Bookings subpanel

Step 6. Select the required booking.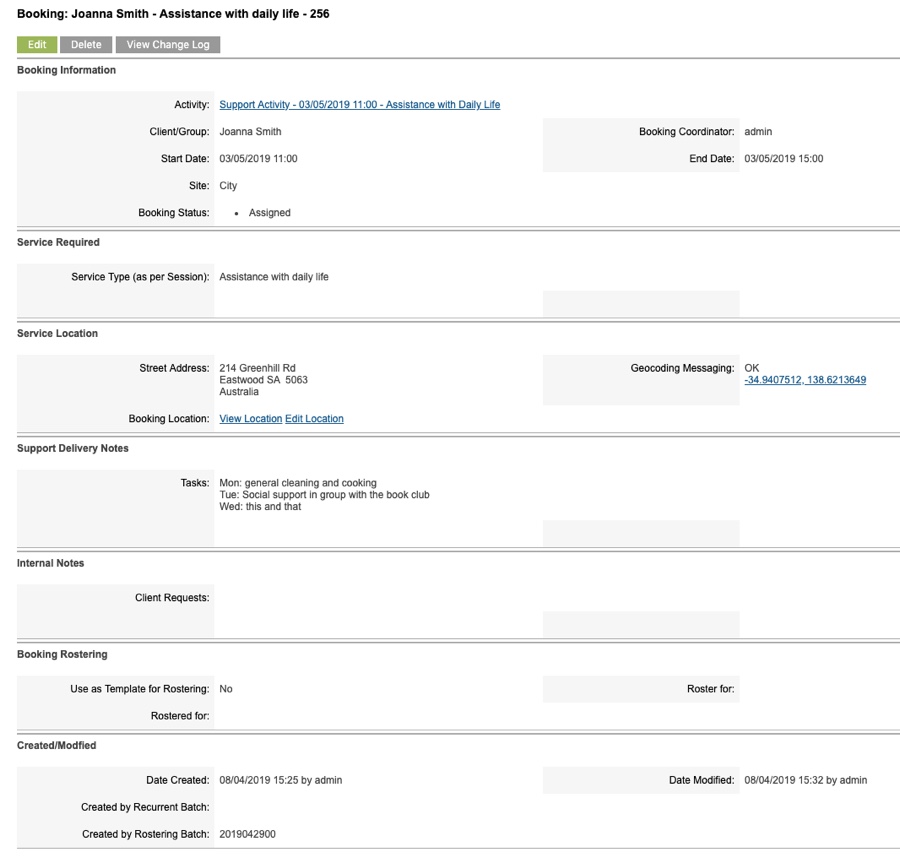 Step 7. Scroll to the Shifts sub-panel
The linked shift is displayed.
Step 8. Scroll back to the top of the page and click the Activity link to return to the Activity.

Step 9. Click Edit to update the Activity.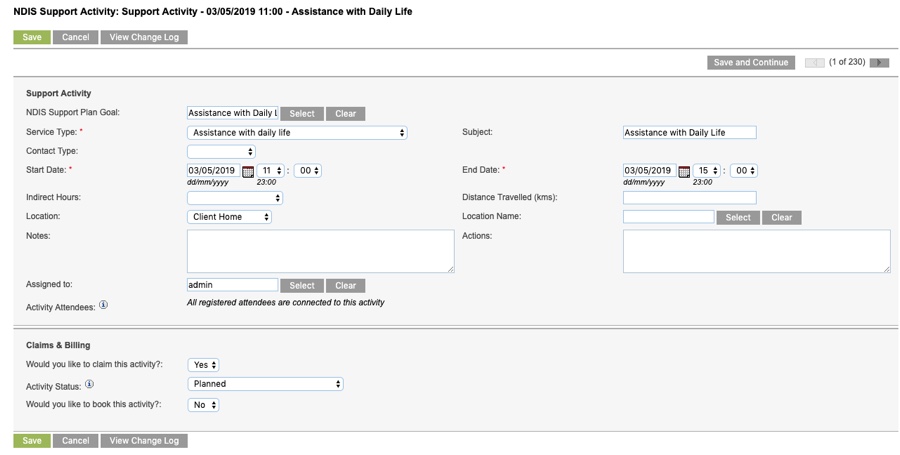 Activity is displayed in edit mode.
Step 10. Click the Activity Status drop down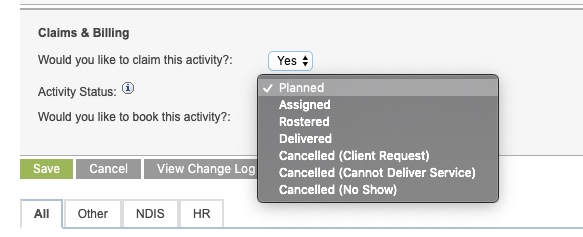 Step 11. Select the required status.
Cancelled (Client Request)

Client has requested the session be cancelled. Usually more than 24 hours prior to the planned activity.

Cancelled (Cannot Deliver Service)

Agency is unable to deliver the service. No charge should be applied.

Cancelled (No Show)

Client failed to attend the session. Charge can be applied.
Step 12. Click Save
The Claims details page is displayed.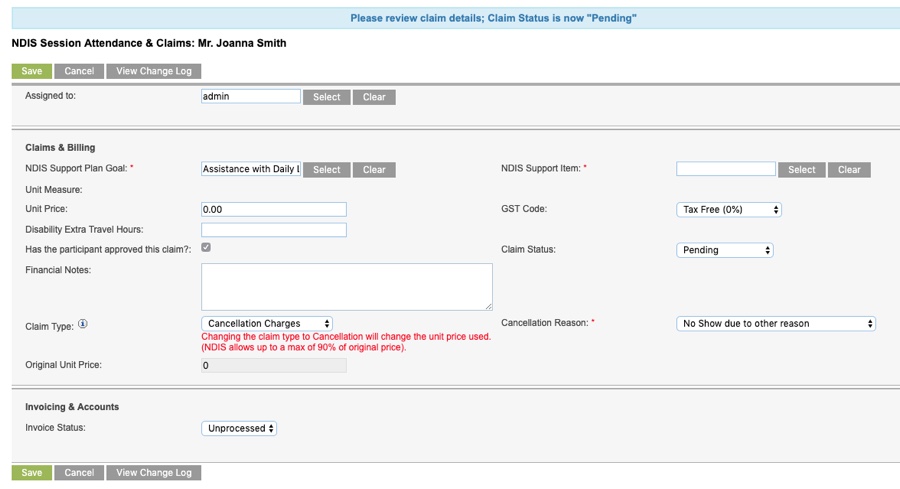 Select the required support item.
If Cannot Deliver Service was selected, the Claim Status should be Void, otherwise it will be Pending.
Step 13. Click Save
The Claim is updated and the Activity Status is set to Cancelled.
The related Booking and Shift records are updated to Cancelled.
If your database is linked to a Support Worker App e.g. Deputy or SWP, the records will be updated.
Further Information
For further information, refer to the following articles: