The NDIS supports group activities for multiple clients e.g. Yoga or group education sessions.
To record client attendance at group sessions, a Group Support Plan must be created.
Instructions
Step 1. Log into your CRM database (refer to Logging On for further information).
Step 2.  Select NDIS Support from the top menu.
Step 3. Select Create new Group Case from the Shortcuts menu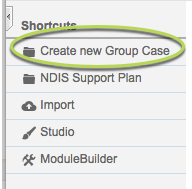 Step 4. Enter the required information for the Group Support Plan
Name:

enter a meaningful name for the plan e.g. Yoga in the Park

Assigned to:

defaults to the current user

Start Date:

enter the start date for the plan

End Date:

enter the end date for the plan

Next Review Date:

recommended – one month before the end of the plan

Case Type:
Plan Status:
Site:

select the organisation site responsible for the support plan

Finance Location:

Select the organisation site responsible for invoicing

Step 5. Click Save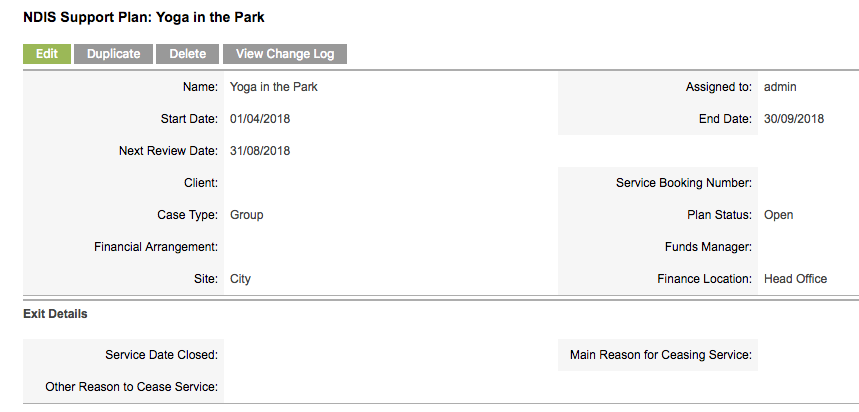 The Group Support Plan is saved successfully.
The Client, Service Booking Number, Financial Arrangement and Funds Manager fields are blank as they are not required for the group, they will be derived from the attendees as required.
Next Steps
Further Instructions
For further information, refer to the following articles: