The National Disability Insurance Scheme functionality has been designed to keep track of NDIS data for clients and assist in reporting this data to the NDIA portal.
Periodically, you will need to submit claims to the NDIA for reimbursement.
It is recommended to send claims through on a weekly basis.
Once a Claims Report has been uploaded to the NDIS myplace Provider Portal.
Instructions
Step 1. Generate the Claims Report following the instructions in the NDIS – Create Claim Report article.
Step 2.  Upload the file to your myplace Provider Portal following the instructions in the NDIS – Submit Payment Request article.
Step 3. Select the Payment Request Tile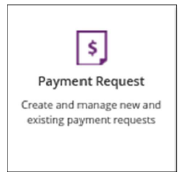 Step 4.  Select View Payment Request option

Step 5. From the search dropdown list, select Uploaded Bulk Payment file option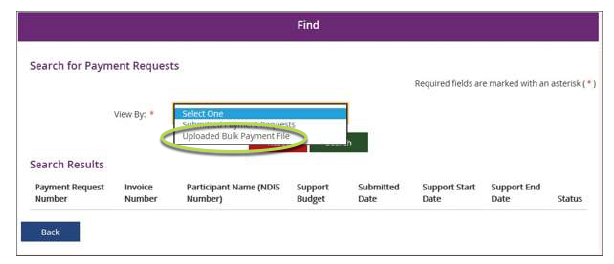 Step 6. If required, enter search criteria such as Payment Request Number or Submitted Date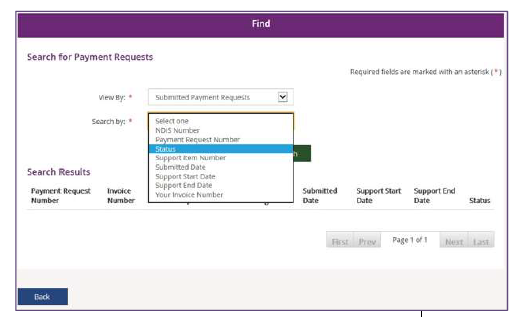 Step 7.  Select the payment request number of the required file from the search results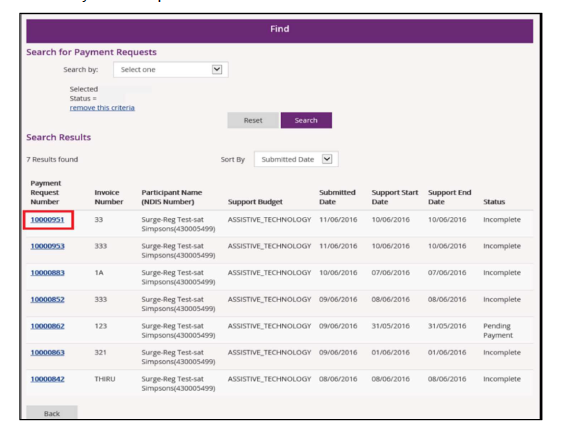 Step 8. Check the status on the Payment Request details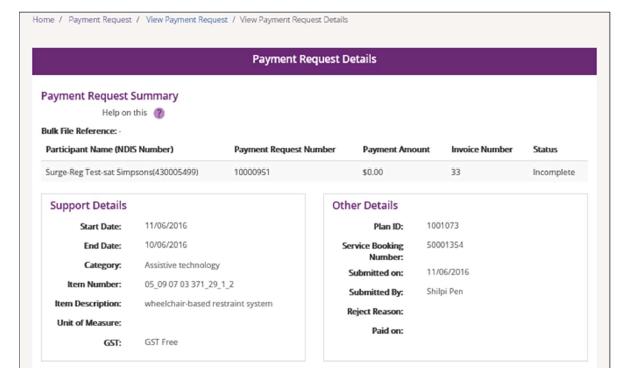 Tip - it may take up to 24 hours for requests 
to be processed.

Further Instructions
For further information, refer to the following articles: