Support Items determine the pricing of services provided to clients and must be linked to allow activities to be claimed.
The NDIA provides a list and pricing for NDIS Support Items.
Periodically, the NDIA will update the prices of these items. You may choose to update the prices on your items to align with the NDIA.
Instructions
Step 1. Log into your CRM database (refer to Logging On for further information).
Step 2. Select the Support Item link from the Top Menu
All currently configured Support Items are listed.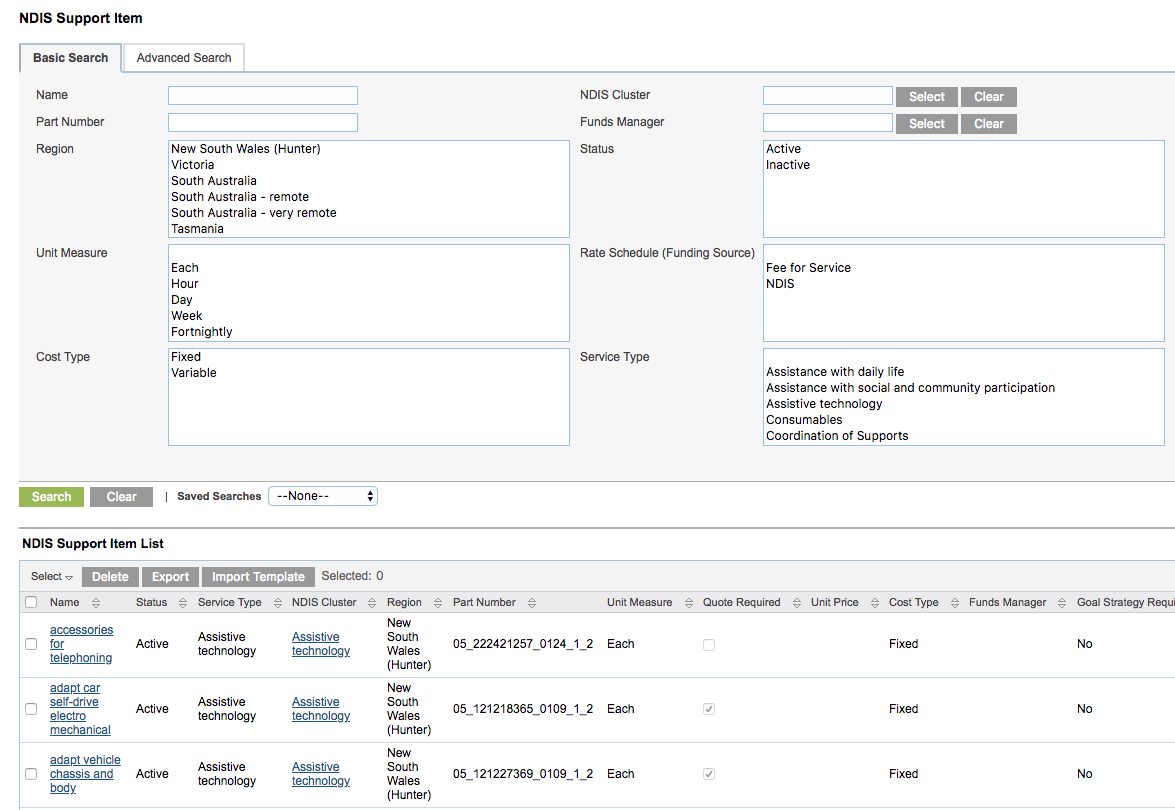 Tip - If not all records are returned,  click the Clear button to remove any search filters.


Step 3. Select the Support Item you wish to update.
The NDIS Support Item detail page is displayed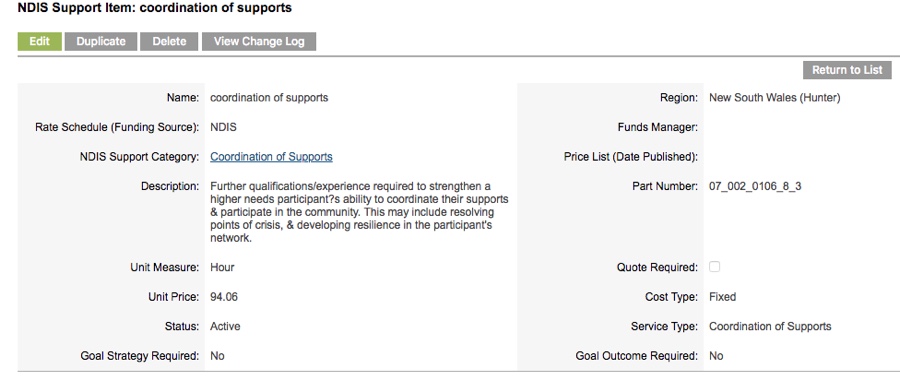 Tip: When you update the Unit Price for an existing support item, any claims that have already been created will retain the original price.
If you need to create activities at the old price, either create them prior to changing the price (recommended), or create a new support item with the new price.
If you create a new item, you will need to link the new item to any existing service bookings using the old item.
Step 4. Click Edit
Step 5. Update the Unit Price, the Price List (Date Published) and/or any other details as required.

Step 5. Click Save
The Item is saved successfully
Further Information
For further information, refer to the following articles: