Community CI Integration allows you to create client assessments from within session records in your database.
Client information is automatically linked to the assessment and assessments can be viewed from within the client record.
To enable Community CI Integration, your assessment templates must be created in Community CI and linked to the appropriate funding sources in your customer database. For assistance with this setup, please contact support.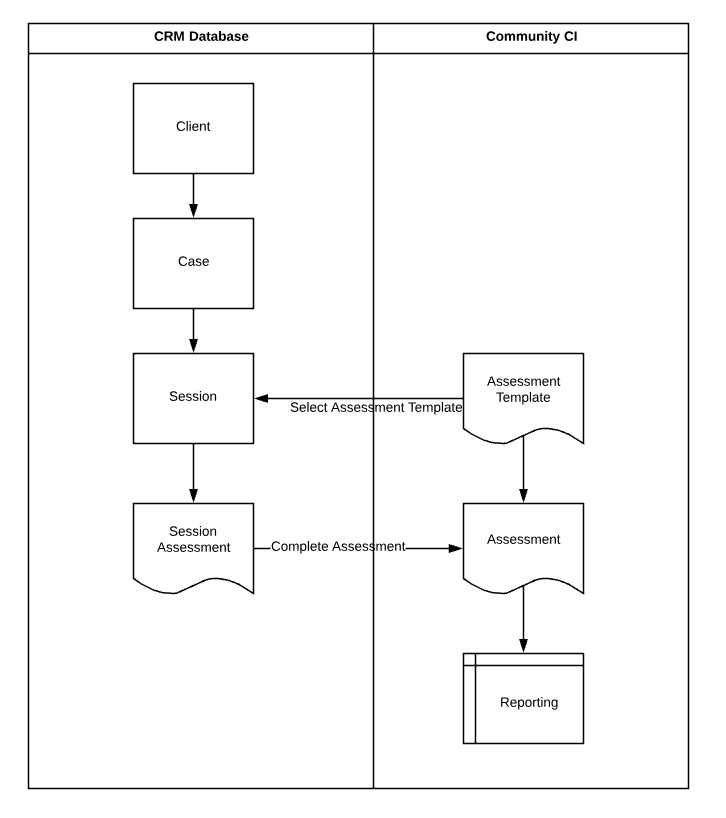 For information on recording a session assessment, refer to: