The NDIS Statistics report provides a summary of the NDIS claimable activities for the selected date range.
Instructions
Step 1. Log into your CRM database (refer to Logging On for further information).
Step 2. Select Reports from the top menu

The On-Demand Reporting page is displayed
Step 3. Select the NDIS – Statistics Report from the list
The parameters are displayed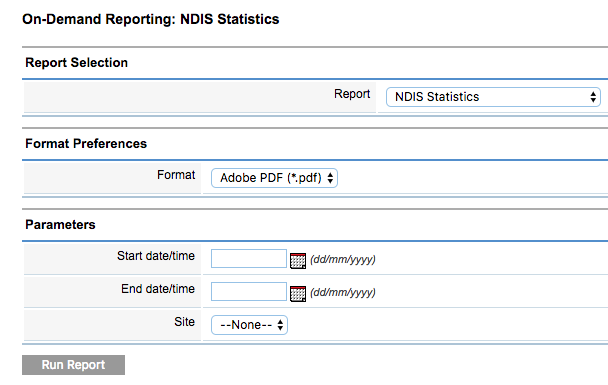 Step 4. Select the required Start Date, End Date and Site (if required)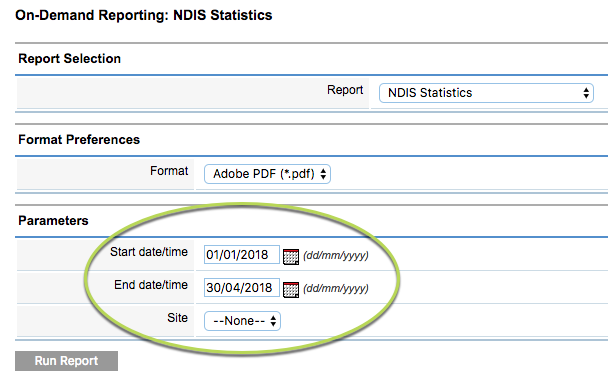 Tip - if no site is selected, all sites are included 
in the report.
Step 5. Click Run Report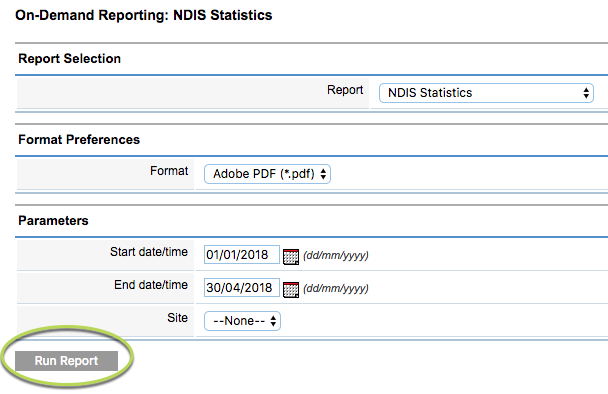 Once the report has completed processing, click the 'Click Here to Download'  link
The Report will display in your browser, or open with your PDF viewer, depending on your computer's settings.
The NDIS – Statistics Report is displayed.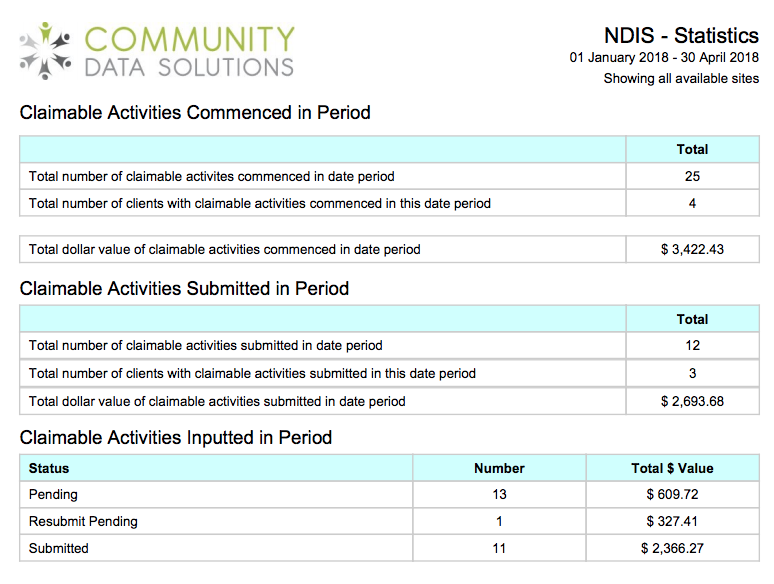 The Report lists the following information:
Claimable Activities Commenced in Period
Total number of claimable activities commenced
Total number of clients with claimable activities commenced
Total dollar value of claimable activities commenced
Claimable Activities Submitted in Period
Total number of claimable activities submitted
Total number of clients with claimable activities submitted
Total dollar value of claimable activities submitted
Claimable Activities Inputted in Period
Total number and dollar value of inputted claimable activities in pending status
Total number and dollar value of inputted claimable activities in resubmit pending status
Total number and dollar value of inputted claimable activities in submitted status
Further Information
For further information, refer to the following articles