The NDIS Support Plan report provides a summary of the selected Support Plan, including signatory panels.  This report is useful for discussing with the client and recording agreement of the support plan.
Instructions
Step 1. Log into your CRM database (refer to Logging On for further information).
Step 2. Select Reports from the top menu

The On-Demand Reporting page is displayed
Step 3. Select the NDIS – Support Plan Report from the list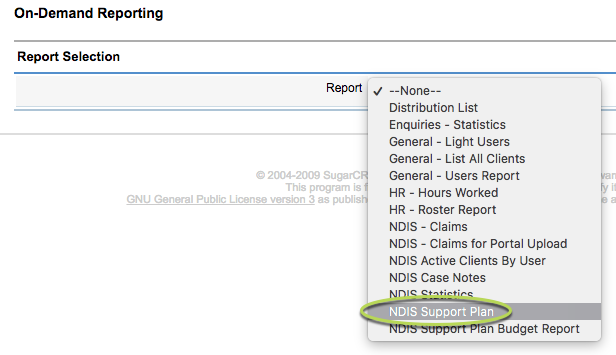 The parameters are displayed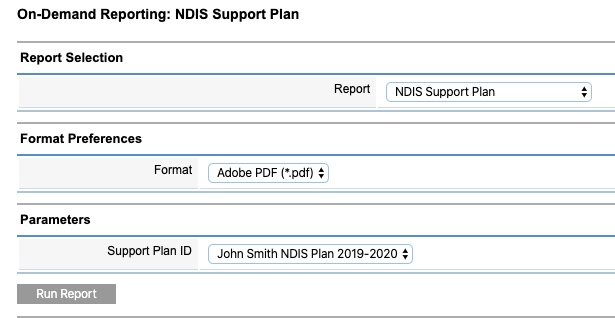 Step 4. Click the Support Plan ID dropdown list and select the required Plan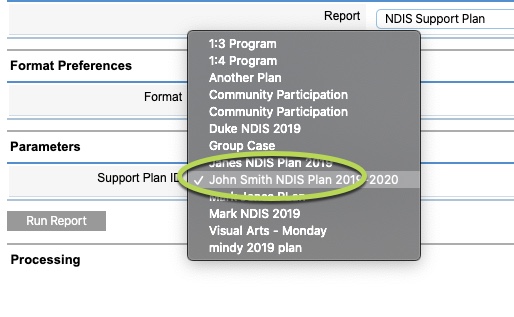 Tip: You can also run the report when viewing a Client 
support plan. A shortcut will be available on the 
Support Plan page. 



For further information click here.
Step 5. Click Run Report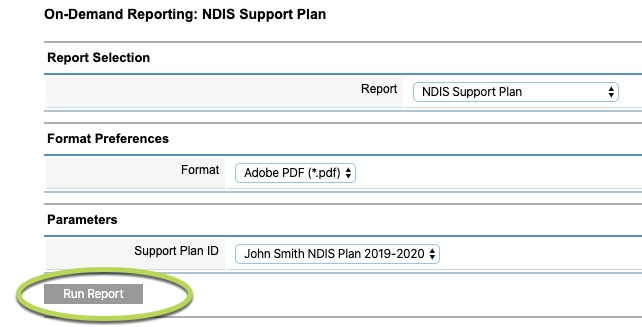 Once the report has completed processing, click the 'Click Here to Download'  link
The Report will display in your browser, or open with your PDF viewer, depending on your computer's settings.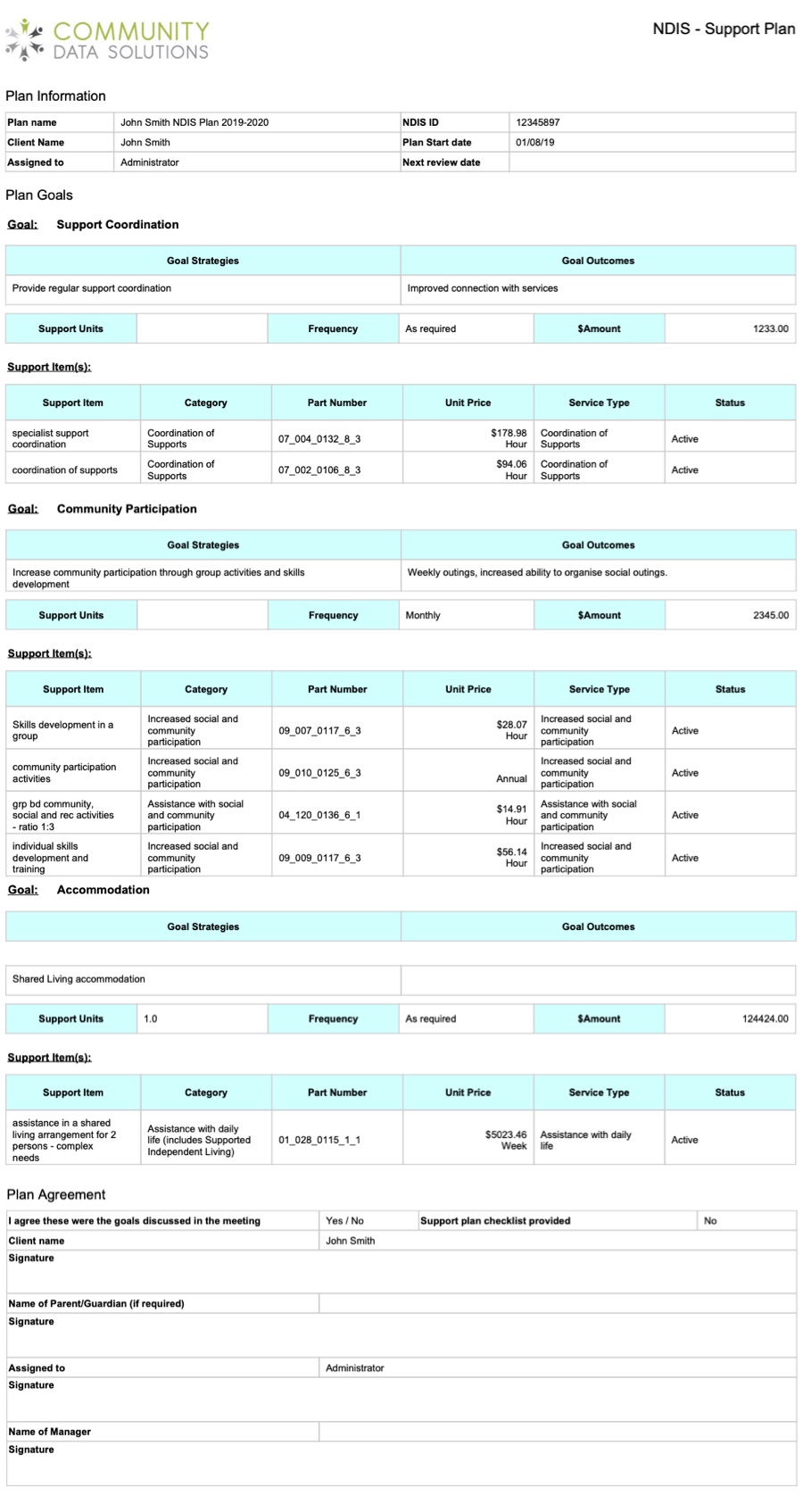 The NDIS – Support Plan Report is displayed.
The Report lists the following information:
Plan Information
Support Plan Name
Client Name
Client NDIS ID
Support Plan Start Date
Assignee
Support Plan Next Review Date
Plan Goals (Service Bookings)
A list of all support items allocated to the support plan, along with their Plan Goals (Service Bookings) and the total amount allocated to that booking.
Goal (Service Booking) Summary

Goal Name (Service Booking)
Goal (Booking) Strategies
Goal (Booking) Outcomes
Support Units
Frequency
Total Amount ($)

Support Item(s)

Support Item Name
Support Category
Part Number
Unit Price
Service Type
Status
Plan Agreement
Client details and signature area
Parent/Guardian signature area
Assignee signature area
Manager signature area
Further Information
For further information, refer to the following articles