Support Items determine the pricing of services provided to clients and must be linked to allow activities to be claimed.
The NDIA provides a list and pricing for NDIS Support Items.  Your database will be configured with only the items your agency provides.
If your agency offers non-NDIS services, or begins to offer another service, these will need to be added to the available support items.
Instructions
Step 1. Log into your CRM database (refer to Logging On for further information).
Step 2. Select the Support Item link from the Top Menu
All currently configured Support Items are listed.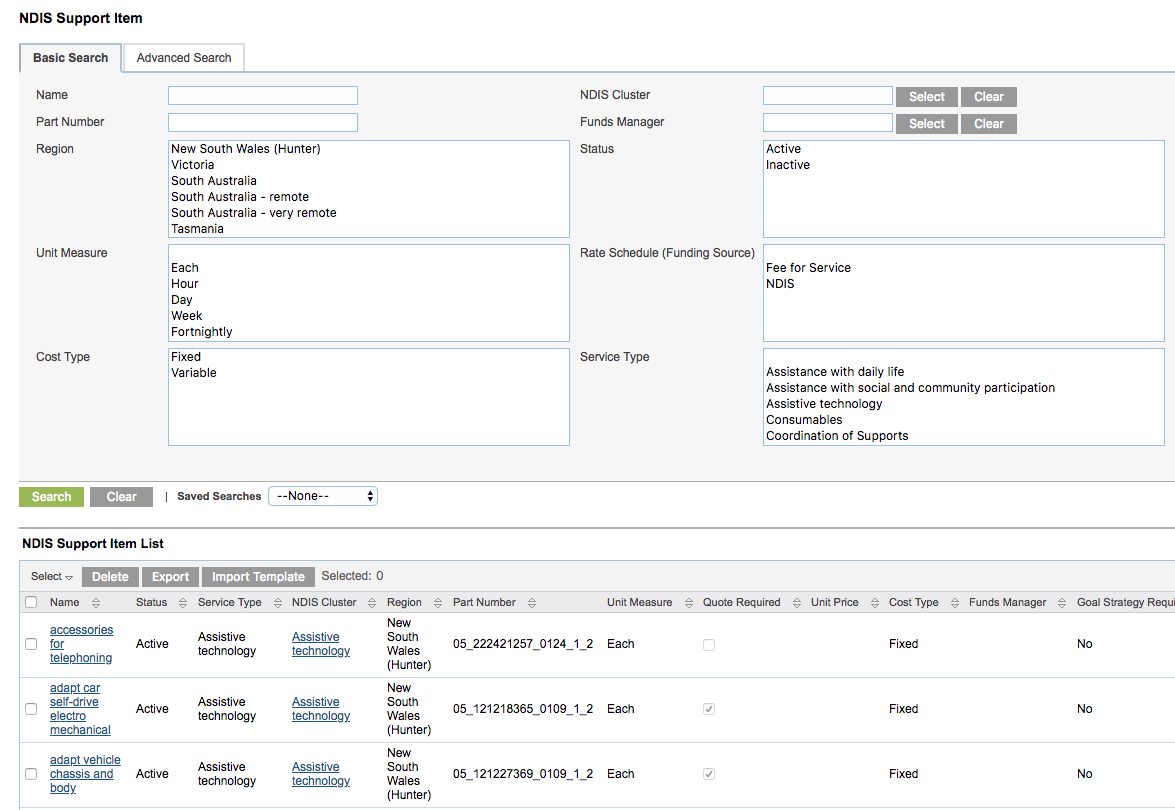 Tip - If not all records are returned, 
click the Clear button to remove any search filters.
Step 3.  Click Create NDIS Support Item in the Shortcuts menu
The NDIS Support Item page is displayed
Step 4. Enter the required information
Name:

Enter the name of the required support item

Region:

Select the region this support item will be offered in

Rate Schedule (Funding Source)

Select the funding source for this support item – NDIS or Fee for Service

Funds Manager:

Select the Funds manager this item is offered to (if required)

NDIS Support Category:

Select the NDIS Support Category this item is offered against

Price List (Date Published):

Enter the date the price for this item was published (if required)

Description:

Enter a brief description of the item

Part Number:

Enter the part number for the item. If the Support Item is NDIS funded, the NDIA will provide the part number. It is important that the part number matches the NDIA price list or any claims created will be incorrect.
If the Support Item is Fee for Service, your agency will supply the part number, or you can use the NDIA number.

Unit Measure:

Select the unit of measure for this item

Quote Required:

Select whether a quote is required for this support item

Unit Price:

Enter the price per specified unit for this item (if fixed price)

Cost Type:

Select whether the cost is fixed or variable for this item

Status:

Select whether this item is active or inactive

Service Type:

Select the service type for this item

Goal Strategy Required:

Select whether a strategy is required for service bookings related to this item

Goal Outcome Required:

Select whether an outcome is required for service bookings related to the this item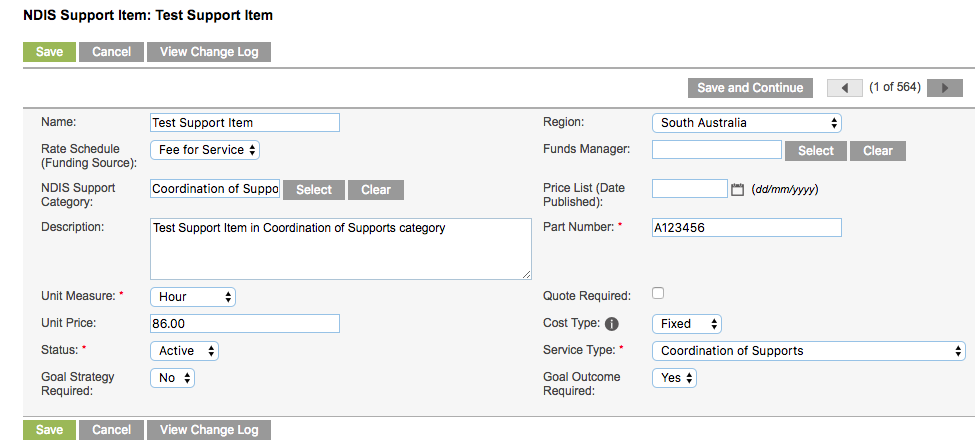 Step 5. Click Save
The Item is saved successfully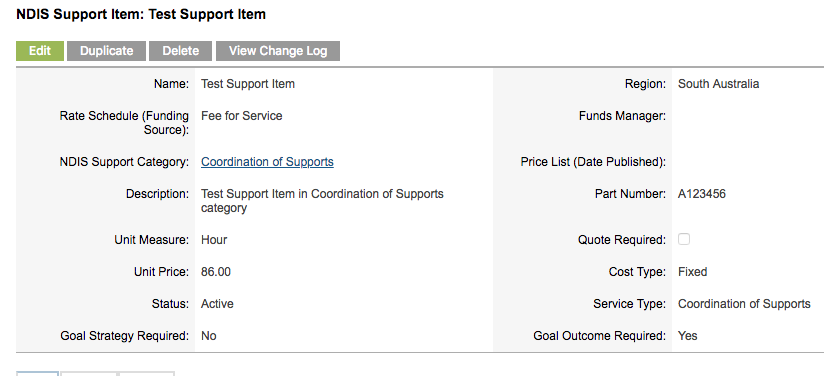 Further Information
For further information, refer to the following articles: