A report gives a statistical overview of a particular organisational function for a specified period of time.
Reports may be generated for most modules.
Report access is available by clicking the Report entry on the Menu.
There are a number of reports provided with your database, each with individual permissions. Your database administrator will be able to advise if you have access to a particular report.
The process for running reports is similar for each report, only the required parameters are different.
Instructions
Step 1. Log into your CRM database (refer to Logging On for further information).
Step 2. Select Reports from the top menu
Step 3. Select the desired report from the Report drop-down list. The report panel will expand, showing fields relevant to the chosen report.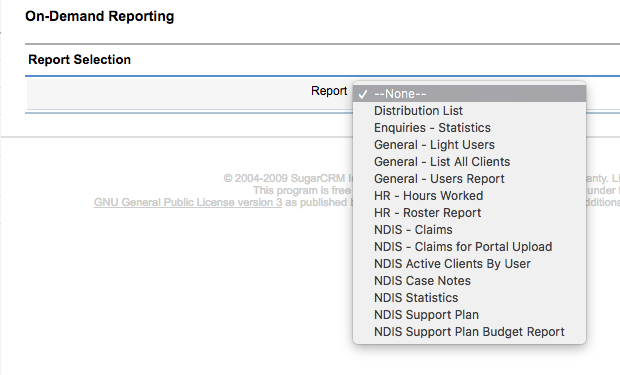 The list of available reports will differ depending on your database configuration and your permissions.
Step 4. Complete the required parameters for your report
Many reports can be restricted to a particular program type and date range by using the fields in the Parameters area. Other restriction fields are available for specific reports.
Step 5. Once the fields are complete, select the Run Report button.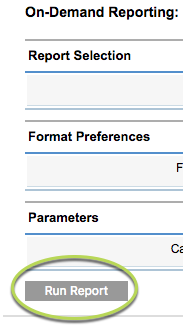 Each report contains different information and some may be configured specifically for your organisation.
Once the report has completed processing, click the 'Click Here to Download' link
The Report will display in your browser, or open with your PDF viewer, depending on your computer's settings.
The following example is the first page of the Community Education – Statistics Report: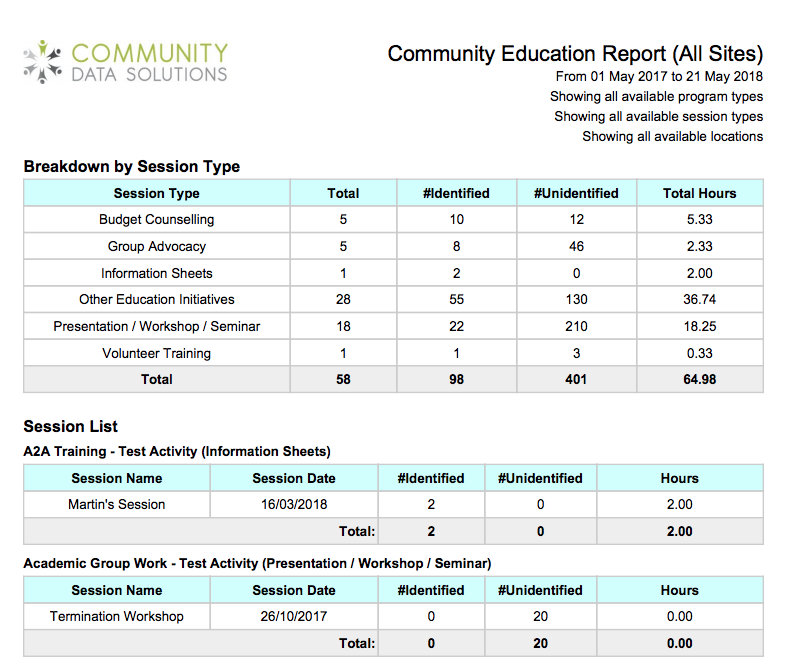 Further information
For further information, refer to the following articles: